Nestled among the swaying palm trees and crystal clear waters of the Dominican Republic, Punta Cana beckons pleasure-seekers from all four corners of the world. Its tranquil island lifestyle and exceptional beachfront facilities make this a go-to destination for jetsetters with a taste for luxury. 
But, with so many incredible resorts dotted along Punta Cana's shores, which one should you choose for your next Caribbean getaway?
In this guide, we explore the best resorts in Punta Cana that will transport you to paradise from the moment you arrive. From basking in the sun by your private pool to savouring some of the best cuisines the island has to offer, you're sure to find island experiences that are nothing short of extraordinary. 
So, pack your designer swimwear, don your shades, and let's dive into the heart of Caribbean luxury!
Why Visit Punta Cana For Your Next Vacation?
There's a reason the Dominican Republic is the most visited Caribbean destination, and Punta Cana emerges as the crown jewel of Caribbean getaways. It brings travellers and holidaymakers from across the globe, and these are just some of the reasons why.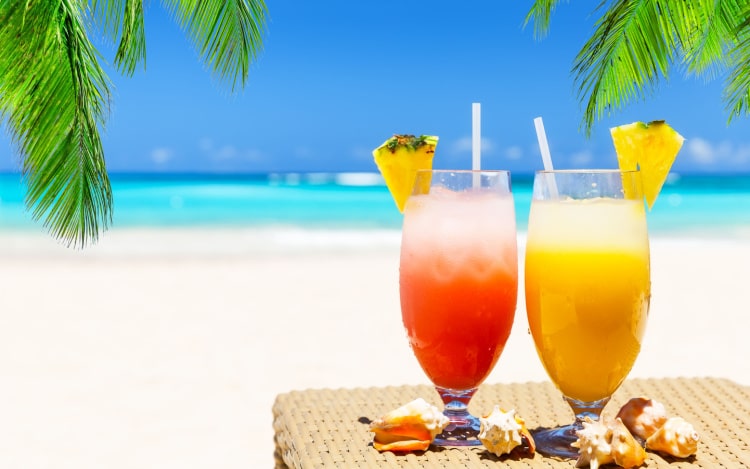 Pristine Beaches
Punta Cana boasts some of the most breathtaking beaches on the planet. Imagine powder-soft, sugar-white sands meeting the crystal-clear waters of the Caribbean Sea. Whether you're a picture-taker, a sunbather, or an avid water sports enthusiast, these beaches are nothing short of mesmerizing.
Incredible Food
Embark on a culinary adventure as Punta Cana's gourmet scene tantalises your taste buds. From savouring fresh seafood, Caribbean flavours, and international cuisine crafted by world-class chefs, dining here is an experience you won't want to miss.
Cultural Immersion
Beyond the beaches and culinary havens, Punta Cana offers glimpses into the Dominican Republic's rich culture. Visit local markets, explore historic sites, and engage with warm and welcoming locals to immerse yourself in the island's heritage.
Tropical Bliss
Punta Cana enjoys a tropical climate, making it a year-round destination. With warm temperatures and abundant sunshine, you can escape the winter chill and bask in the summer sun anytime.
Luxurious Resorts
Punta Cana is synonymous with luxury. Here, you'll find an array of high-end resorts. From lavish suites with ocean views to private villas with plunge pools, the accommodations cater to your every want and need.
The 12 Best Resorts In Punta Cana
Punta Cana has a resort for every type of traveller and holidaymaker. Whether you're seeking luxury, planning a romantic escape, travelling solo, or craving the convenience of swim-up pools, Punta Cana's resorts offer an abundance of options.
In this curated selection, we unveil some of the best resorts that promise an unforgettable stay in this Caribbean paradise.
The Best Adults-Only Resorts In Punta Cana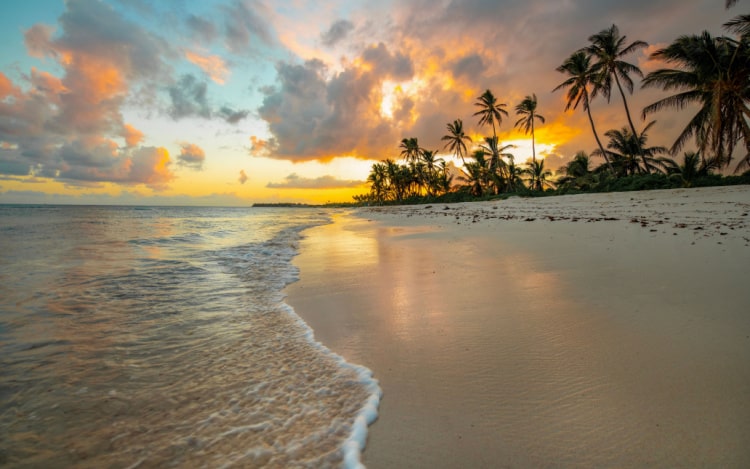 1. Excellence Punta Cana
Location: Playas Uvero Alto
Amenities: Spa, two-tiered pools, swim-up bar, and nine eateries
Excellence Punta Cana is a sophisticated haven for couples seeking romance and relaxation. It features spacious suites with private whirlpool tubs or plunge pools, seven à la carte restaurants, and plenty of bars.
This resort's amenities include a luxurious spa, numerous pools, and activities, all set against the backdrop of a pristine beach.
2. TRS Cap Cana Waterfront And Marina Hotel
Location: Cap Cana
Amenities: An on-site golf course, horse riding centre, and theme park
Nestled within the exclusive Cap Cana community and surrounded by lush forest, TRS Cap Cana is a luxurious adults-only resort. This elegant retreat boasts spacious suites with private balconies or terraces, some offering direct swim-out access to the pool.
Immerse yourself in the serene ambience of the beachfront, savour gourmet dishes, and rejuvenate at the world-class spa. With a stunning marina, access to the Jack Nicklaus-designed Punta Espada Golf Course, and attentive service, TRS Cap Cana ensures a refined and romantic getaway.
The Best All-Inclusive Resorts In Punta Cana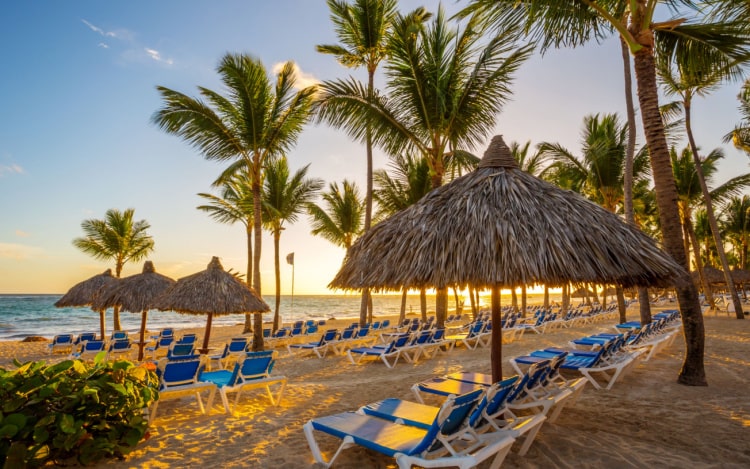 1. Royalton Chic Punta Cana
Location: Uvero Alto Beach
Amenities: 24-hour room service, reservation-free dining options, themed pool, and beach parties
Royalton Chic Punta Cana combines modern luxury with vibrancy. This all-inclusive resort boasts stylish accommodations, including swim-out rooms and diamond club suites with butler service.
Expect gourmet dining at the on-site restaurants, relax by the pools, or enjoy the white-sand beach. The resort also offers a lively social scene with entertainment, a casino, five bars and a nightclub, making it ideal for couples and groups seeking both relaxation and excitement.
2. Iberostar Grand Bavaro
Location: Bávaro Beach
Amenities: Butler service, private beach area, golf course, and a spa
Iberostar Grand Bavaro offers an adults-only all-inclusive experience emphasising elegance. Indulge in spacious and well-appointed suites, which offer a personalized butler service and oceanfront views. Take the time to visit the resort's speciality restaurants - where culinary delights from around the world await.
From the moment you step into the expansive marble and crystal lobby, you'll feel like you're in a different world, one with access to a private beach, a championship golf course, a rejuvenating spa, and endless entertainment.
Whether lounging by the pool, enjoying water sports or unwinding with a massage, every moment here will elevate your Caribbean escape to new heights of indulgence.
The Best Resorts For Couples In Punta Cana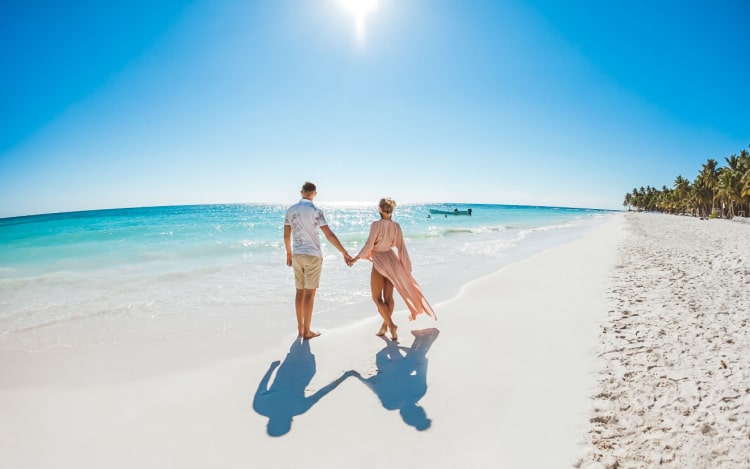 1. Sanctuary Cap Cana
Location: Cap Cana
Amenities: Tennis courts, 6 swimming pools (including a saltwater pool), Jack Nicklaus Signature Championship golf course, and an on-site shopping galleria
Nestled along a private beach, Sanctuary Cap Cana is an adults-only oasis of romance and luxury. This resort offers elegantly appointed suites with whirlpool tubs, oceanfront views, and exclusive amenities. Couples can savour intimate dinners on the beach, unwind at the spa, and take romantic strolls in the marina.
With its serene ambience and personalized service, Sanctuary Cap Cana sets the stage for unforgettable moments, making it perfect for honeymooners and couples seeking a romantic getaway.
2. Zoëtry Agua Punta Cana
Location: Uvero Alto Beach
Amenities: Private terrace, plunge pool, spa, gourmet dining, and well-being activities
Zoëtry Agua Punta Cana is a boutique wellness resort that caters to couples seeking serenity and rejuvenation. This resort, set within lush tropical gardens, offers spacious suites with private terraces or plunge pools.
The Endless Privileges program includes gourmet dining, a spa with holistic treatments, and daily activities focused on your well-being. Whether you're enjoying a couples massage on the beach, practising yoga at sunrise, or savouring a candlelit dinner, Zoëtry Agua Punta Cana provides an atmosphere of pure romance and relaxation.
Best Resorts In Punta Cana For Solo Travellers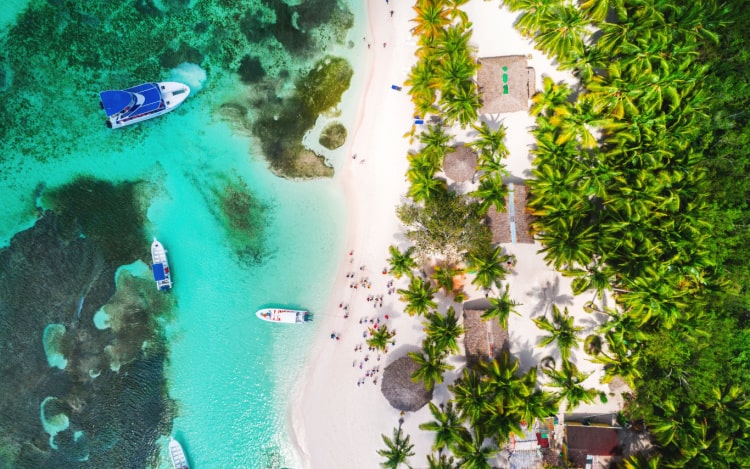 1. Secrets Cap Cana
Location: Cap Cana
Amenities: Spa, infinity pool, 7 restaurants, and outdoor soaking tubs
Secrets Cap Cana Resort & Spa, located within the exclusive Cap Cana community, is a perfect choice for solo travellers seeking a tranquil escape.
The resort features luxurious suites with ocean views, gourmet dining options, and a serene beachfront setting. You can unwind with spa treatments, take romantic beach walks, and enjoy the resort's ambience.
2. Dreams Royal Beach Punta Cana
Location: Bávaro Beach
Amenities: Waterfront activities, luxury suites, private beach, spa, and pools
If you're a solo traveller seeking the perfect blend of relaxation, entertainment, and socialising, Dreams Royal Beach Punta Cana is for you. This all-inclusive resort offers a range of elegant accommodations, from well-appointed rooms to Preferred Club suites. If you're seeking adventure, there are a variety of activities, from poolside games to water sports and beachfront yoga.
The social scene is perfect for meeting fellow travellers, and the resort's family-friendly atmosphere ensures you'll enjoy a warm and welcoming ambience.
Whether you're looking to make new friends or relish the joys of solo exploration, Dreams Royal Beach Punta Cana promises a memorable and inclusive solo adventure.
Best Resorts With Swim-Up Suites In Punta Cana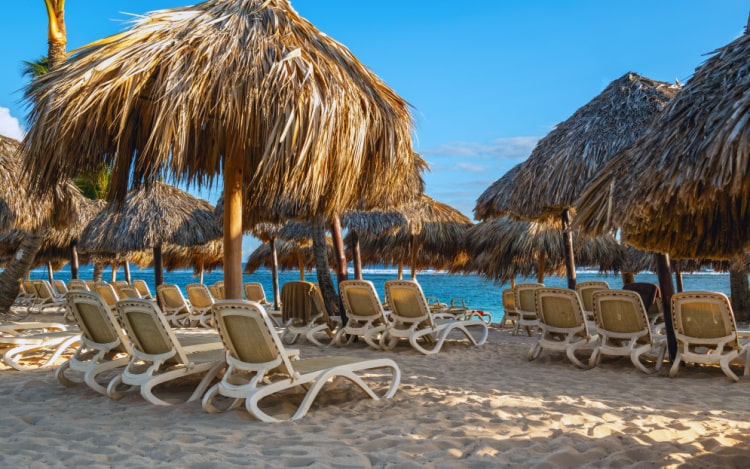 1. Breathless Punta Cana Resort & Spa
Location: Playa Uvero Alto
Amenities: Four pools, spa, eleven restaurants, and 7 different bars
Breathless Punta Cana Resort & Spa is the ultimate destination if you're seeking a lively and social atmosphere with the added luxury of swim-up suites. The resort features modern rooms and suites with private terraces or balconies, some of which provide direct access to the pool.
You can enjoy a vibrant social scene complete with DJs, themed parties, and entertainment, all while taking refreshing dips from the comfort of your suite. With varied dining options, water sports, and a stunning beach, this resort is perfect for travellers seeking a dynamic and immersive escape.
2. Secrets Royal Beach Punta Cana
Location: Bávaro Beach
Amenities: Spa, swim-up pool, 8 restaurants, 11 lounges/bars, and tennis courts
Secrets Royal Beach Punta Cana offers adults an elegant and romantic retreat with beautiful swim-up suites. The resort features well-appointed rooms, some of which grant direct access to the pool.
Relish gourmet dining at speciality restaurants, unwind at the spa, and enjoy private moments in the pool from your swim-up suite. The resort's intimate ambience and oceanfront location make it an ideal choice for a romantic and luxurious getaway.
Best Luxury Resorts In Punta Cana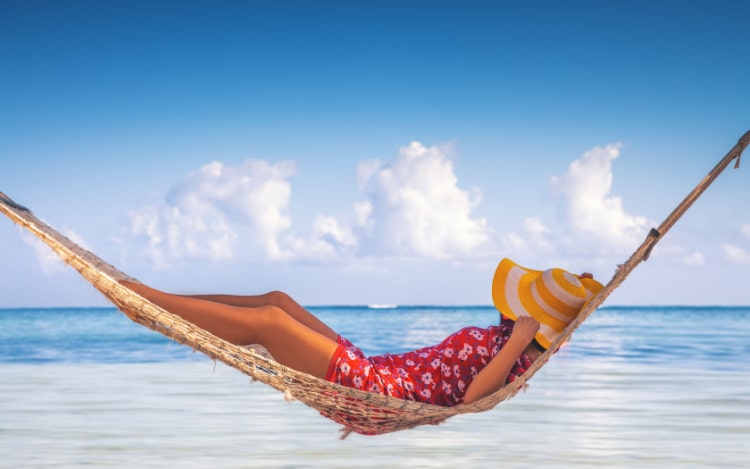 1. Tortuga Bay Puntacana Resort And Club
Location: Tortuga Bay
Amenities: Golf & beach club, 3 restaurants, tennis centre, spa, and an equestrian centre
Tortuga Bay is the epitome of Caribbean elegance and exclusivity. 
Located within the prestigious Puntacana Resort & Club, this boutique luxury resort offers discerning travellers a sanctuary of sophistication. From the moment you land at Punta Cana International Airport, your VIP treatment begins - a resort concierge will be on hand to lead you through airport customs and baggage claim to private transportation.
Designed by the renowned Oscar de la Renta, the resort features spacious and impeccably appointed villas, some with private pools. Visitors can enjoy a personalized service, including a dedicated concierge and golf carts for exploring the property. The resort's pristine beach, world-class golf courses, and dining options ensure an unrivalled resort experience.
2. Hard Rock Hotel & Casino Punta Cana
Location: Bávaro Beach
Amenities: Spa and fitness centre
For those seeking luxury and entertainment, the Hard Rock Hotel & Casino offers it all. Lavish suites, a Jack Nicklaus-designed golf course, and numerous dining options are just the beginning.
This expansive, all-inclusive resort caters to guests with a taste for high-energy fun and top-notch amenities. Enjoy a world-class casino, nightly live music performances, and a Rock Spa for relaxation. With an incredible golf course, a stunning beach, and a vibrant social scene, this resort is a paradise for a luxury connoisseur.
Book Your Dream Punta Cana Resort With Help From Spin Genie
Dream of staying at the perfect Punta Cana resort? Have a go at the best online slots in Ontario, or try your luck at Ontario's best online casino, where you could be in with a chance of winning some extra cash for your luxury Caribbean getaway.
For more luxury inspiration, check out our other lifestyle blogs:
FAQs
What is The Best Month to Visit Punta Cana, Dominican Republic?
The best time to visit Punta Cana in the Dominican Republic is generally from December to April. As this period falls during the dry season, you can expect plenty of sunshine and minimal rainfall.
What are the Newest Resorts in Punta Cana?
Some newly opened Punta Cana resorts include:
Dreams Flora Resort & Spa, Cabeza de Toro

Falcon's Resort by Melia, Katmandu Park

Jewel Punta Cana, Uvero Alto

Margaritaville Beach Resort, Cap Cana

Dreams Macao Beach Punta Cana, Macao Beach
What Resorts are on Bavaro Beach in Punta Cana?
These are some of the top resorts on Bávaro Beach in Punta Cana, according to Tripadvisor reviews:
Dreams Royal Beach Punta Cana

Majestic Mirage Punta Cana

Majestic Elegance Punta Cana

TRS Turquesa Hotel

Hard Rock Hotel & Casino Punta Cana

Melia Punta Cana Beach

Paradisus Palma Real Golf & Spa Resort

Royalton Bavaro Resort and Spa
---
Discover Spin Genie
Your Magical Online Casino Destination
Spin Genie is a regulated online casino and the destination of choice for the most entertaining online slots, nostalgic game shows and live table games.