Canada is a country with one of the highest standards of living in the world, so it comes as no surprise that the major cities in Canada are quite expensive.
The cost of living in Canadian cities depends on several factors, such as the current state of the economy, taxes, and interest rates. This means that the cost of living differs considerably between cities.
Read on to find out more about the most expensive places in Canada and why these cities are so expensive in the first place.
Why are Canadian Cities so Expensive?
There are several reasons why Canadian cities are expensive:
Limited land available for development

High taxes

Inflation

Climate change further reduces the amount of viable land
Despite this, Canada also offers high living standards, such as universal healthcare, prioritizing the health of the environment, fostering community-building, and plenty of amazing social programs.
The Most Expensive Cities in Canada
Here is a list of the ten most expensive cities in Canada and why these cities are so expensive.
1. Vancouver
Vancouver, British Columbia, has incredibly high real estate prices, as well as a ridiculously high cost of living. In 2020, Insider ranked Vancouver as the second most expensive city in the world, following Hong Kong.
The biggest expense in Vancouver is housing, with rent for a one-bedroom apartment averaging $2,200 per month. The median cost to purchase a house in Vancouver is $1.4M.
Vancouver is also the industrial center of Canada, with Port Metro functioning as the most important port in Canada. Despite the port and industries being beneficial for the country's economy, it draws a lot of job seekers, increasing the prices in the city.
Although the monthly rent is very high in Canada, so is the average salary; the other benefits (such as universal health care and community programs) draw thousands to the country despite the high cost of living.
Why is Vancouver expensive?
The amount of land available in Vancouver is incredibly limited, which increases the cost of land available for development. Other expenses such as insurance, fuel prices, and legal fees are also higher than in the rest of Canada.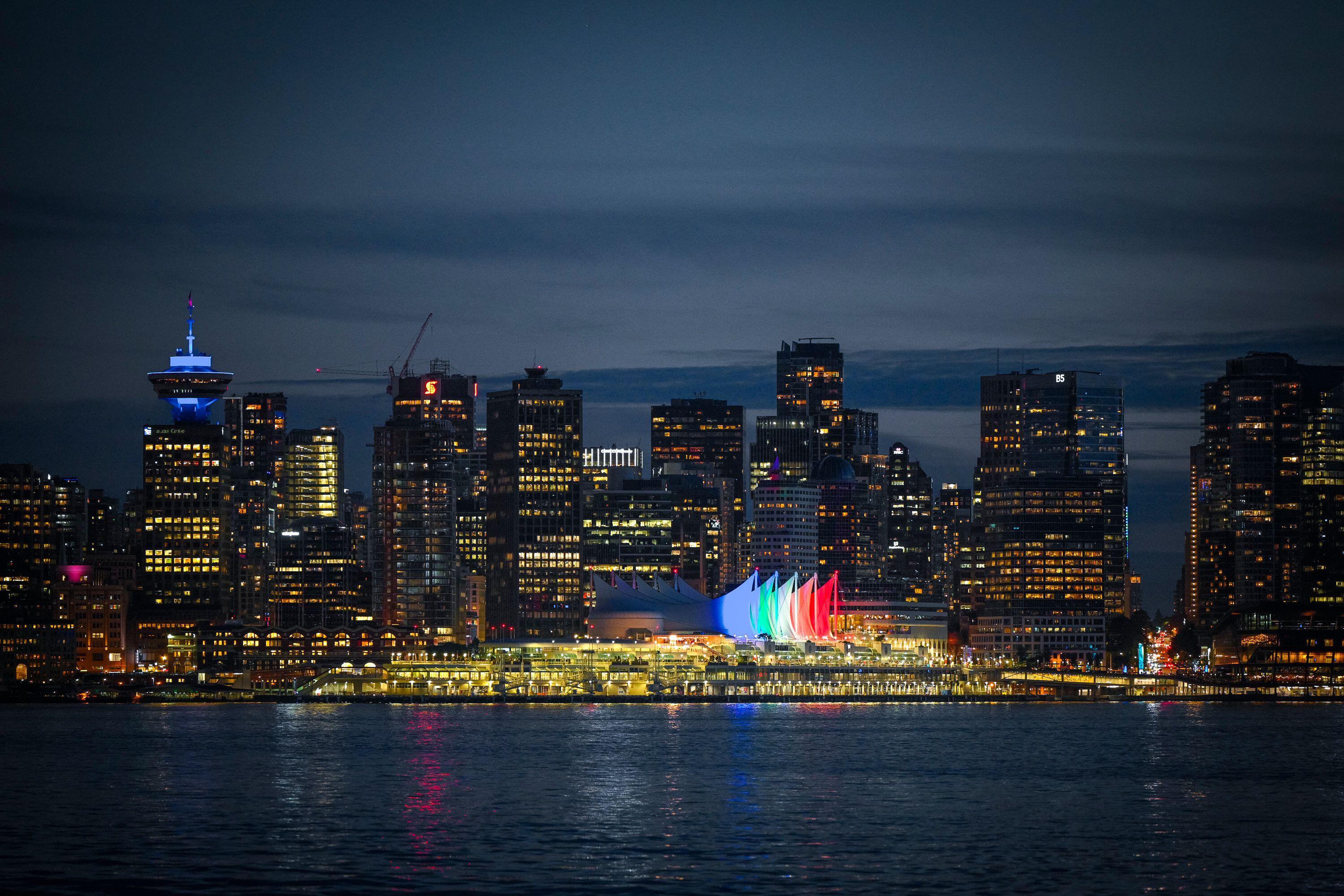 2. Toronto
Toronto is the most populated city in Canada, with a population of just under 2.8M people, while the Greater Toronto Area has a population of 6.4M people. It is also one of the most expensive places to stay in Canada and ranks fairly high as an expensive city globally.
The biggest expense in Toronto is housing, with the average monthly rent of a one-bedroom apartment at $1,900. The median cost to purchase a house is $1.2M.
Why is Toronto expensive?
Because of the large population of Toronto, there is a lot of pressure on the real estate market, which increases the cost of the available properties. Toronto is also the country's economic centre, with many job opportunities, attracting many more people to the city. This further increases the average price of living costs in Toronto.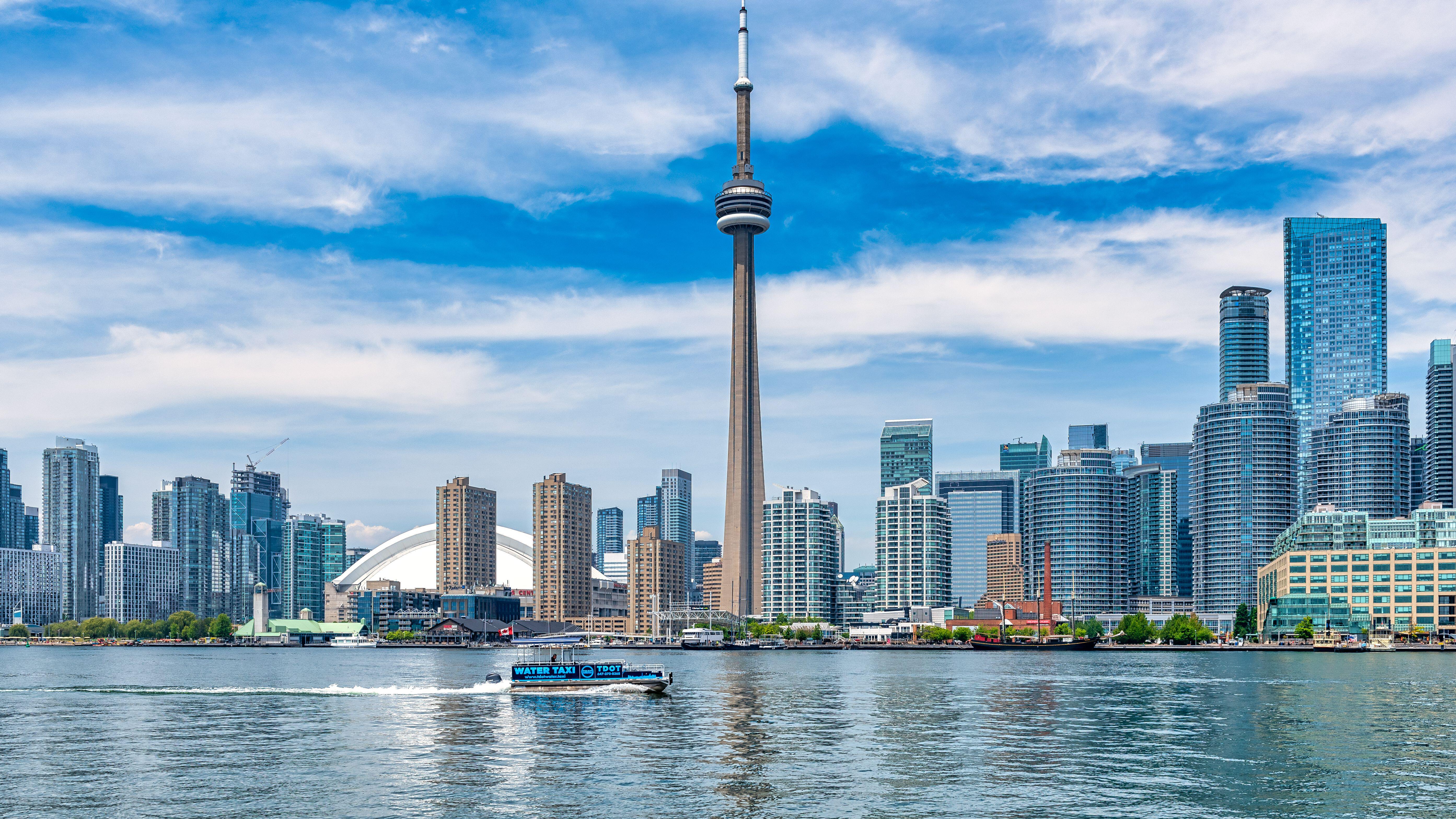 3. Markham
Markham may not be as large as Toronto or Vancouver, but it remains one of the most expensive places to live in Canada. The average rent of a one-bed apartment is slightly more than in Toronto, at $1,985, while purchasing a house will set you back $1.5M.
Being located so close to Toronto (around 18.6 miles), the city has boomed with companies in the technology industry, offering many employment opportunities for tech-savvy people as well as start-ups. Several large international companies have their bases in Markham, including Huawei, Motorola, IBM, and Hyundai.
Because of the presence of these large companies, there is a large attraction to job seekers who are vying for living space in a competitive market. With plenty of tech jobs but fewer people than Toronto, Marham has become a desirable place to live in Canada.
Interestingly, house prices have remained fairly stable in the past few years, despite an increase in the population.
Why is Markham expensive?
Despite Markham only receiving city status in 2012, it has exploded into a bustling metropolis. A lot of the infrastructure and facilities have undergone a complete renovation to meet the demands of the increasing population, which has increased the cost of living significantly from the sleepy agricultural town it used to be.
4. Mississauga
Mississauga may not top the list of expensive places in Canada, but it is still expensive compared to the major cities on the east coast.
Mississauga has a large working population, and this smaller city contributes more than 25% to Canada's Gross Domestic Product (GDP). The constant increase in the city's population has seen spikes in transport costs and costs of necessities as well.
Housing prices have increased by 14% since 2021, with the average cost of a house exceeding $1 million. Coupled with the high property taxes, Mississauga is truly an expensive city to live in.
The popularity of working from home in the past few years has also seen a lot of people leaving Toronto and living in neighboring, smaller cities, further driving up the prices of cities surrounding Toronto.
Why is Mississauga expensive?
Mississauga experiences limited land availability and real estate to meet the demands of the growing population. This increases property prices for land and houses. Mississauga is also located close to bustling Toronto, which draws people who work in Toronto but do not want to live in the city.
5. Kelowna
Kelowna may not be the largest Canadian city and is actually much cheaper than Vancouver. However, it is still more expensive than many other cities, with the average rent of a one-bedroom apartment being $1,795 per month. Purchasing a family home will set you back around $1M.
Located on Okanagan Lake, Kelowna attracts outdoor enthusiasts looking for work opportunities and that perfect work-life balance.
Why is Kelowna expensive?
Kelowna is a paradise for nature-lovers in British Columbia, situated on the shores of Lake Okanagan and surrounded by mountains. This city offers an amazing work-life balance, but the city's small size means there is also limited space available, which increases apartment and home prices.
The cost of raw materials in Kelowna, as well as the expensive process of building permits, further increases the average price of living.
6. Victoria
Victoria, like Vancouver, is located in British Columbia (and is, in fact, the capital city of the province), and these two cities are often compared to one another. When compared to Vancouver, Victoria seems like a much more affordable option for living, as it is much smaller. But, this still does not mean that it is cheap.
The average rent for an apartment is $1,800 per month, while a single-family home costs $1.22M.
Why is Victoria expensive?
Victoria is located on an island, which means that there is limited space to expand the city. There has also recently been a move to construct new homes in the city, which comes at a price. These two factors combined have resulted in a very expensive real estate market, with constant pressure from people looking to move to Victoria.
7. Surrey
Surrey, also located in British Columbia, is the largest city in the province - almost double the size of Vancouver! Despite this large size, it is still more affordable than Vancouver, although compared to the rest of Canada, it is very expensive.
Rent for an apartment in Surrey is around $1,500, making it more affordable than other cities on this list; however, purchasing a home will put you out $1.3M.
Why is Surrey expensive?
The proximity to Vancouver is possibly the main reason why Surrey is so expensive. These two incredibly large cities are just an hour apart, so many people who work in Vancouver prefer to live in the slightly cheaper Surrey.
This increase in those working in Vancouver but living in Surrey has increased rental and housing prices. The price of services is also pretty high in Surrey, with costs of heating, waste removal, water, and electricity averaging around $130 per month.
8. Brampton
Brampton is the third largest city in the Greater Toronto Area, after Toronto and Mississauga. Rent in Brampton is slightly cheaper than in other major cities at $1,690, but purchasing a house is more expensive at $1.4M for a family home. The overall cost of living in Brampton is also expensive.
The cost of transport is fairly high in Brampton, and interestingly it also has the most expensive car insurance in Ontario, at an average of $2,698 per year.
Why is Brampton expensive?
The main reason for Brampton's high prices is its proximity to Mississauga and Toronto. Cities located so close together often have related housing markets, as well as similar demand.
People working in Toronto are seeking places outside of the city, which means Brampton is a big draw because of its slightly lower cost of living. The downside of this is that more people are looking to move to Brampton, which again pushes up the prices of housing and necessities.
9. Ottawa
Ottawa, the capital city of Canada, might be slightly cheaper than other cities on the list, but it still ranks above most places in Canada when it comes to the high cost of living.
Purchasing a house in Ottawa costs around $700,000, while the median rent for an apartment is around $1,500, making it slightly cheaper than other cities in Canada.
Why is Ottawa expensive?
Ottawa is the capital of Canada and home to many government buildings and departments, including Parliament Hill. Many people in or wishing to be in government jobs flock to Ottawa. This has increased the rental and housing prices, as well as the average price of living.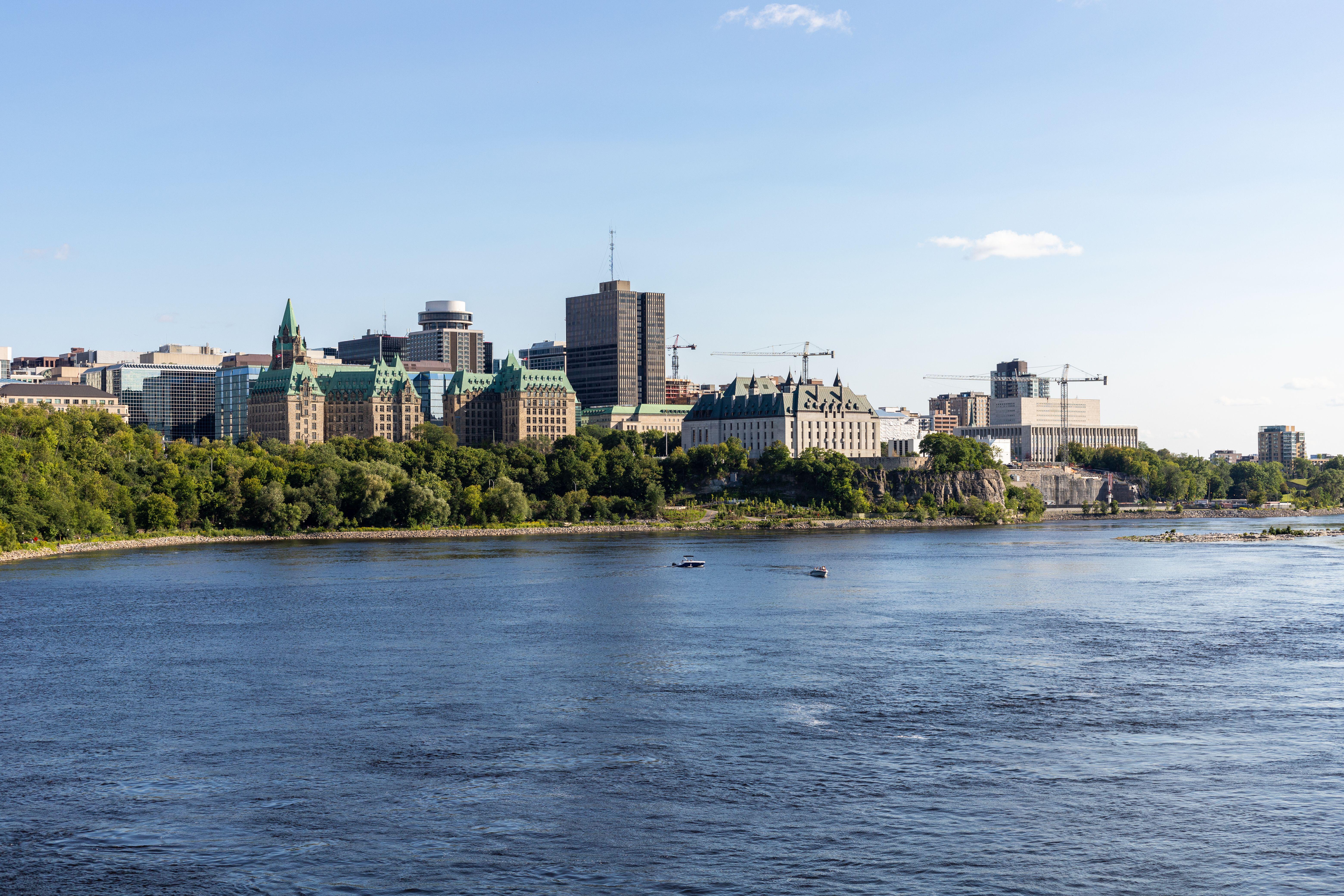 10. Etobicoke
Etobicoke is located adjacent to Toronto, although oftentimes, this district is considered part of Toronto.
This city is safe, peaceful, and family-friendly, although its proximity to Toronto has made it a very expensive place to live. Purchasing a family home in Etobicoke costs around $1.2M while renting a single apartment will cost an average of $1,830.
Why is Etobicoke expensive?
Etobicoke offers Canadians a safe, family-friendly neighborhood just a stone's throw from Toronto. Most homes in Etobicoke are free-standing or semi-detached homes on large, tree-lined streets. This attracts families who have jobs in Toronto, and the shortage of living spaces has increased housing prices significantly in the past few years.
Why Do People Move to Canada if it is So Expensive?
Despite the high cost of living in many Canadian cities, people across the globe seem to flock to this country.
Here are just some of the reasons people - including single businesspersons, families, and entrepreneurs - are opting to move to Canada despite the expensive cities:
Canada has an excellent, universal healthcare system.

Canada offers gorgeous natural landscapes.

Canada has an amazing education system.

Canada is very safe.

Canada has a booming economy.

Canada is a melting pot of cultures and races.

The job market in Canada is continuously expanding.
So, Now You Know Where the Most Expensive Cities in Canada Are
These ten cities in Canada may all be quite expensive, especially when it comes to housing. Still, they are all amazing places to live, each offering wonderful benefits for its citizens.
Canadian cities offer plenty of job opportunities with high salaries, which means that successfully employed people can still have a decent life even in these expensive cities.
All these cities also offer a world-class education system, high living standards, universal free healthcare, and plenty of recreational activities. They are all surrounded by the gorgeous natural landscapes only found in Canada.
FAQs
Which province in Canada is the most expensive?
Ontario is the most expensive province in Canada and is home to Toronto, Mississauga, Brampton, Etobicoke, and other expensive cities. Despite the high cost of living in Ontario, you can also expect a high salary.
Which city has the lowest cost of living in Canada?
Sherbrooke is one of the cheapest places to live in Canada. Housing, childcare, utilities, and prices of necessities are all very affordable, and Sherbrooke is also a safe city, meaning it is a very desirable place to live.
Visit or Move to One of the Most Expensive Cities in Canada with Spin Genie
Try your luck playing with Spin Genie, and you could see yourself visiting or even moving to one of the most expensive cities in all of Canada! Vancouver, Toronto, Markham…where will you choose?