Play the Best Live Baccarat Games for Ontario Players at Spin Genie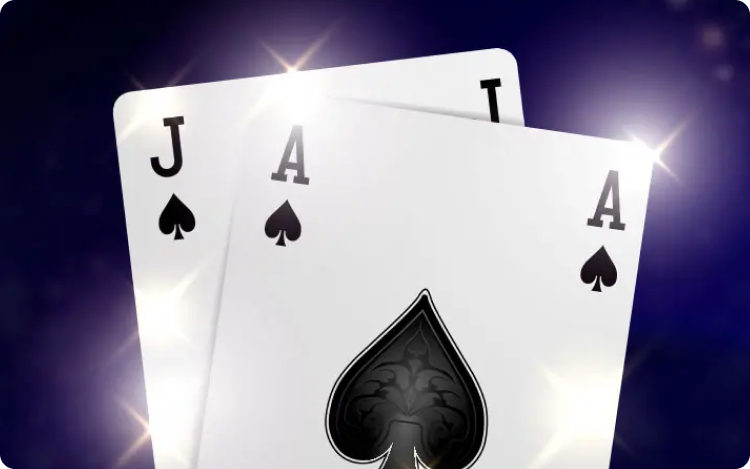 Baccarat is one of the most popular table games ever, in casinos worldwide from Vegas to Macau. But if you want to get an authentic casino experience wherever you are, live baccarat is the answer.
Online casinos like Spin Genie use cutting-edge technology to allow you to interact with professional dealers in real-time, bringing all the action to your desktop or mobile screen.
Whether you're an experienced baccarat player or you've never tried it before, live baccarat is a great opportunity to enjoy the game.
And if you've got this far but you're still not sure what baccarat is or how to play, don't worry! We'll cover everything you need to know in this article, leaving you fully informed and ready to play one of the most exciting casino games in history.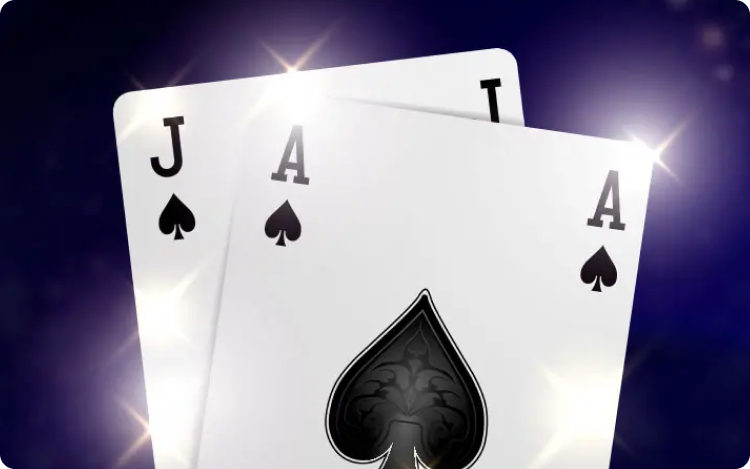 What Is Live Baccarat?
Live baccarat is a live, video-streamed version of the baccarat card game that you can play in online casinos like Spin Genie. The latest technology and high-quality cameras allow you a 360 degree view of the table, so you'll never miss a thing.
Watch as our experienced and qualified dealers deal cards for both themselves and the player, and interact with them and the other players via a live chat function.
All bets are placed online, and the games are designed to be easy to navigate and understand.
How to Play Live Baccarat
Live baccarat online is a simple game that can be enjoyed whatever your level of experience. Here's some key information to help you get started:
Rules & Regulations
Baccarat is a card game that involves guessing whether the Banker or the Player's hand will be closer to the value of 9. Here's a step-by-step guide on how to play live baccarat at Spin Genie:
Create an account at Spin Genie and deposit some funds to play with.
Choose which live baccarat game you would like to play.
Place your bet. Before the cards are dealt, you'll need to place your bet on either the dealer or the player. You can also bet on a tie if you like.
Watch as the cards are dealt. Once the betting time is up, two cards will be dealt to both the dealer and the player. Their values will be calculated, with 9 as the highest score in baccarat. Note that no matter how many players there are, only two hands of cards will be dealt.
Collect your winnings or play again. If you guessed correctly, you'll win the game. You can decide whether to play again, or whether to end the game and collect your winnings, which will be automatically added to your account.
Odds
Although the odds will vary depending on the specific baccarat live game you're playing, in general the Banker's hand will win 45.8% of the time, while the Player's hand will win 44.6% of the time. Ties occur 9.6% of the time.
It's important to remember that like all online casino games, outcomes are down to chance and cannot be predicted. For example, just because the Banker's hand theoretically wins more of the time, it doesn't mean that this will happen in the game you're playing. Always gamble responsibly, and never gamble with money you can't afford to lose.
Betting
In live baccarat there are three different types of bet. Check out our summary below to find out what your options are:
Banker
If you make this bet, you're betting that the banker will have a hand that is closest to the value of 9.
Player
Bet on the player if you think that the player will have a hand that is closest to the value of 9.
Tie
There's also the option to bet on a tie, which occurs when both the banker and the player have hands of an equal value.
Live Baccarat vs. Traditional Baccarat
In terms of gameplay, live dealer baccarat and traditional baccarat are very similar. The aim of both games is to correctly guess which of the two hands is closest to a value of 9, and in general most of the rules are the same. However, there are a few key differences between the two.
While traditional baccarat involves going to a physical casino to play it, live baccarat can be enjoyed from the comfort of your own home – or wherever you decide to play. Live baccarat games are fully optimised for mobile use, making it easy to get that authentic casino experience on the go.
Live casino baccarat also offers a much greater variety of baccarat games to choose from, including Lightning Baccarat, Baccarat Squeeze and more. We love this opportunity to explore new ways to play baccarat, and the wide variety of games means that there's always something new to try.
Why Play Live Baccarat at Spin Genie?
At Spin Genie you can choose from a selection of all the best live baccarat games, from Lightning Baccarat to Speed Baccarat and more. We can offer you an amazing live casino experience, with the latest technology to make you feel like you just stepped into a Las Vegas casino. New players at Spin Genie can also take advantage of an exclusive welcome bonus – keep reading for more info.
Live Dealer Experience
Our professional and friendly baccarat live dealers are here to make your experience unique. Interact with dealers and see all the action up close with our 360 degree cameras, streamed in real-time.
New Player Bonus
All new registering players at Spin Genie will receive 108 free spins on Thor, one of our most popular slot games. Sign up and make a minimum deposit of $10 to claim your free spins.
Popular Live Baccarat Games at Spin Genie
Here are a few of our favourite live baccarat live casino games here at Spin Genie:
Lightning Baccarat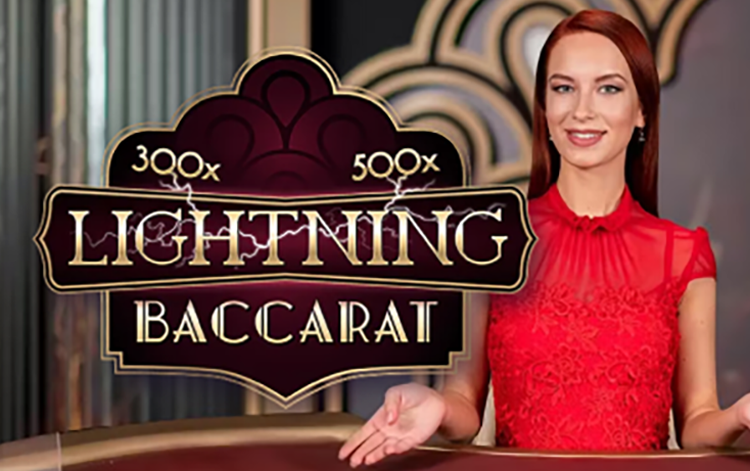 Lightning Baccarat is played in much the same way as conventional baccarat, with the addition of five Lightning Cards which are randomly selected from the deck. If you choose a winning hand that features a Lightning Card, its corresponding multiplier will be applied to your win.
Speed Baccarat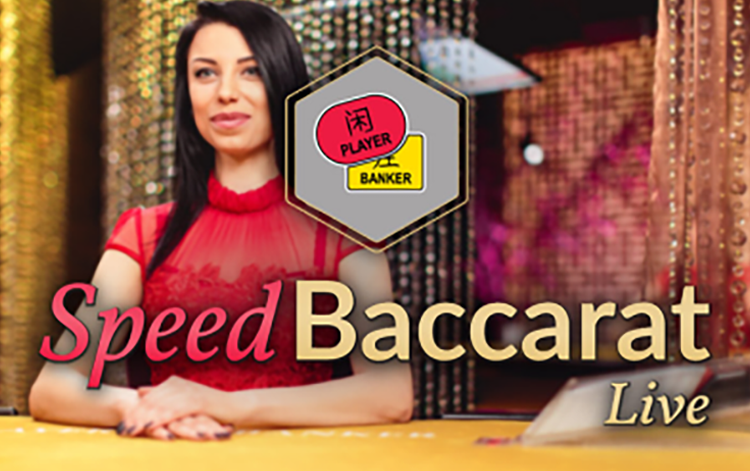 As you may have guessed, speed baccarat is a turbo-charged version of the standard game. Speed baccarat games last for no longer than 27 seconds, compared to an average standard game duration of 48 seconds. You can also place side bets in Speed Baccarat – if you're quick enough!
Baccarat Squeeze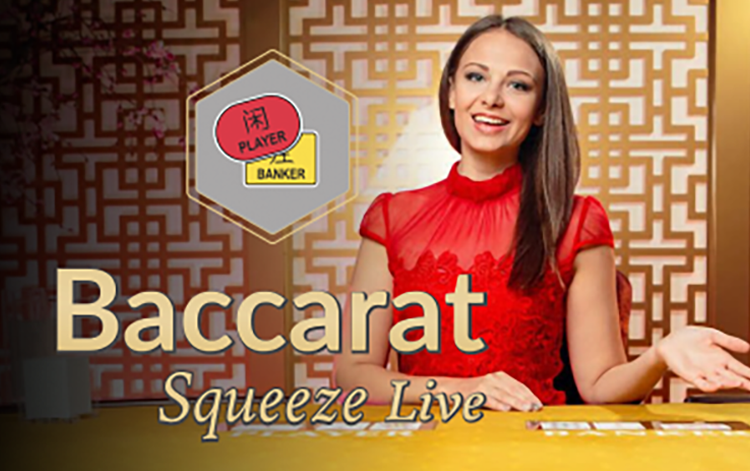 Baccarat Squeeze is a popular form of live baccarat that is designed to increase the suspense and excitement of the game. The only difference between Baccarat Squeeze and standard baccarat is that the cards are dealt face down rather than face up. The dealer will then slowly 'squeeze' the cards, which means slowly revealing them one by one.
Live Baccarat FAQ
Can I play live baccarat on mobile devices?

Yes, of course! At Spin Genie all of our live baccarat games are fully optimised for mobile use, meaning you can play on the go with no distortion.

Is live baccarat available 24/7?

Yes, live baccarat games are available to play 24/7 at Spin Genie, so you can play whenever suits you best.

Is it safe to play live baccarat at Spin Genie?

Yes, it is safe to play live baccarat at Spin Genie because it is a fully licensed and regulated casino.

Can you win real money on live baccarat at Spin Genie?

Yes, of course! By betting real money on our live baccarat games, you could be in with a chance of winning a real money prize. Remember to set your betting limit before you start playing though, and make sure you gamble responsibly.