Canadian cuisine is turning heads across the world with people queuing up to try local delicacies and diverse,exciting dishes prepared by the country's most talented chefs. 
But, if you're searching for the finest dining experiences in the Pacific Northwest, where holds the cream of the crop?
In this guide, we present 11 of the most mouth-watering eateries in Vancouver. From sumptuous steakhouses to award-winning Asian cuisine, be sure to pack your appetite on your next trip to Vancity!  
Why should you visit Vancouver?
Vancouver is an enchanting city that captivates travellers with its breathtaking natural beauty and vibrant urban charm. Visiting Vancouver offers an unforgettable fusion of awe-inspiring landscapes, cultural diversity, and an incredible array of adventure-packed activities. 
As one of the most cosmopolitan areas  in the entire Pacific Northwest region, Vancouver is also home to a wide variety of foodie delights. Its restaurant scene takes influence from international cuisines and the local produce from the surrounding region to provide world-class dining.
So whether you're new in town or a seasoned traveller returning for another slice of Vancity's action, let this be your guide to the best restaurants around.
---
SPIN GENIE'S CHILLY WELCOME OFFER HERE
*Terms and conditions apply.*
---
1. Hawksworth
Located in the heart of downtown Vancouver, Hawksworth is known for its award-winning Pacific Northwest contemporary cuisine. Harnessing fresh and local flavours, it undoubtedly lives up to its reputation as one of the city's premier dining establishments. 
From the moment you step through its doors, you're greeted by an elegant and inviting ambience that sets the stage for an exceptional dining experience.
The restaurant's commitment to sourcing local and sustainable ingredients is commendable and shines through in the flavours of every dish. Whether you opt for the chef's tasting menu or choose à la carte, you're in for a memorable culinary adventure highlighting British Columbia's best seasonal bounty.
Notable dishes include the delectable Pacific Northwest seafood platter, the melt-in-your-mouth tenderloin steak, and the imaginative vegetarian options proving that plant-based cuisine can be as indulgent and flavorful as their carnivorous counterparts.
2. Botanist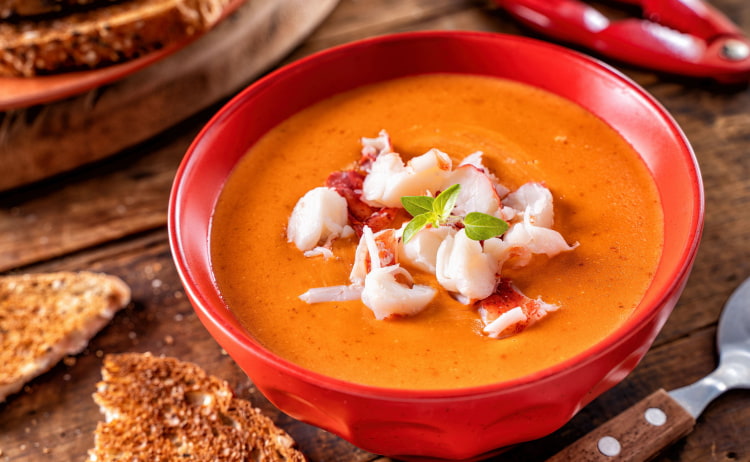 Botanist is located inside the Fairmont Pacific Rim Hotel and enjoys city-wide celebration for its innovative garden-inspired cuisine and a creative approach to dining. 
The restaurant's interior is elegant, featuring a stunning dining room with floor-to-ceiling windows, lush greenery, and a beautiful floral installation that adds to the botanical theme.
Botanist's diverse menu changes seasonally to include dishes that celebrate the abundance of the Pacific Northwest and champion the region's local producers. When dining here, expect dishes with vibrant flavours and beautiful presentations.
For special occasions, Botanist offers a chef's table option where guests can enjoy a tasting menu with wine pairings while watching the culinary team in action.
The restaurant boasts an impressive cocktail menu crafted by botanical experts, too. But don't wait to make a reservation; the guest book quickly fills up during busy periods.
3. Wildlight
Chef Warren Chow invites you to dine at Wildlight, a premium-casual concept that celebrates the diversity of the province's West Coast cuisine with modern, regional, all-day dishes. The four-course tasting menu features large plates, small plates and desserts that succeed in capturing the essense of British Columbia's varied landscapes.
Though fairly new to the Vancouver dining scene, Wildlight has been turning culinary heads since it opened its doors in early 2022. 
The restaurant boasts modern and open decor, while the menu celebrates Canada's West Coast offering high-quality food from fresh ingredients. Seasonally focused, Wildlight incorporates the earth, sea and local ingredients to form a truly unique menu and dining experience.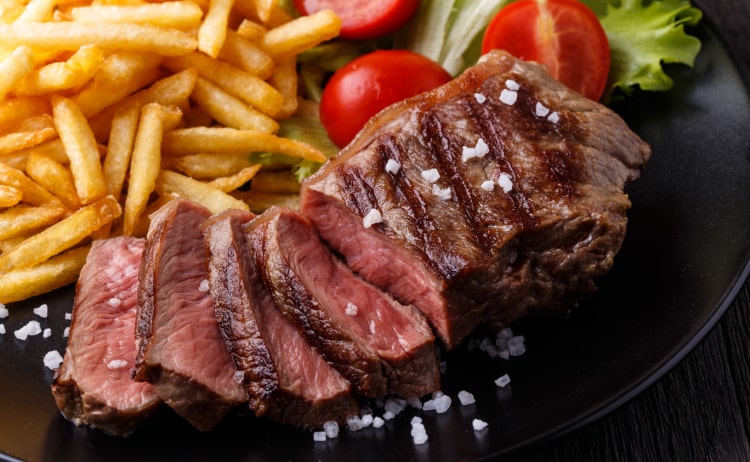 Pair the food perfectly with handmade, locally-inspired cocktails, as well as beer and wine from select regional producers. The menu expands day to night, so whatever time of day, you won't want to miss out on Chef Chow's love letter to British Columbia.
4. Guu with Garlic
Part of a chain of Guu sites, Guu with Garlic encompasses the traditional Japanese izakaya concept, which means it's a lively, casual pub-style eatery where people gather to enjoy drinks and a variety of small, shareable dishes.
Bustling with charm, Guu with Garlic offers diners inventive Japanese small plates to go with sake, beer & unique cocktails. It's a place for recharging, replenishing your positive energy with food and ambience. 
As the name suggests, if you don't like garlic, go elsewhere! This menu celebrates garlic's distinct taste and proven health benefits.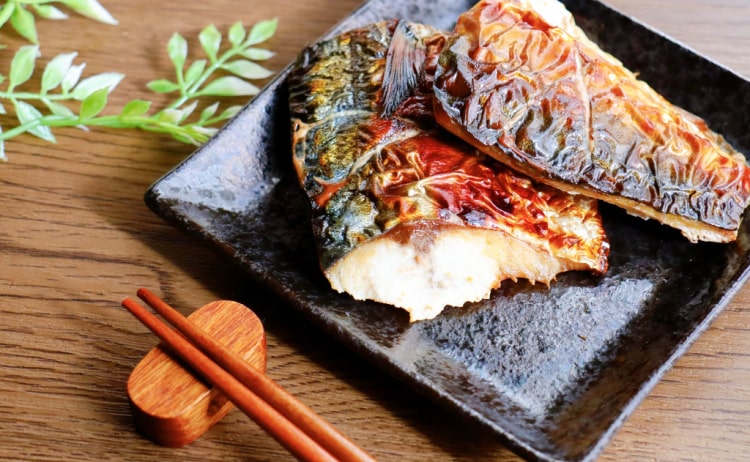 Diners will discover deep, umami flavours in their expertly-crafted dishes that make you feel "Guuu'd" by using the freshest local ingredients with traditional Japanese cooking skills!
While Guu with Garlic is one of the standout locations, you can also find other Guu branches across Vancouver, each with its unique theme and menu. Other popular Guu locations you'll want to check out include Guu Original, Guu Garden, and Guu Otokomae.
5. Burdock & Co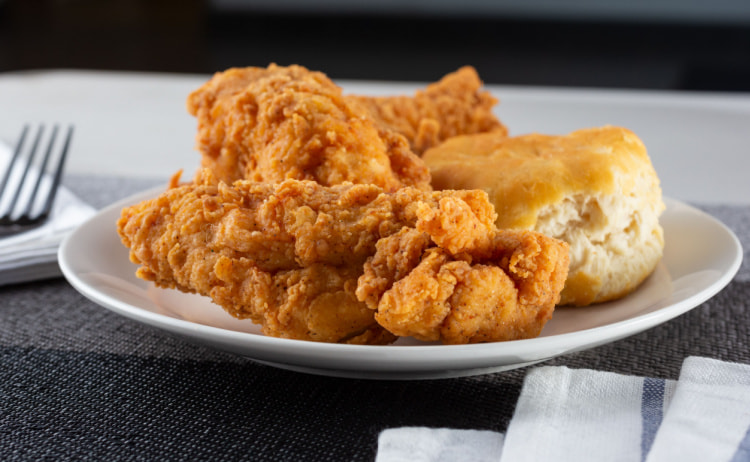 This Michelin-rated restaurant in downtown Vancouver is known for its farm-to-table concept, focusing on using locally sourced and seasonal ingredients to create delicious and innovative small plates. Candles adorn every table, making the atmosphere at Burdock & Co warm and romantic.
Andrea Carlson's hyperlocal cooking and positive vibes showcase the bountiful produce of British Columbia. Andrea is one of the city's most dynamic community-centric chefs, and her restaurant reflects this energy. As you enter, you'll see the dining room filled to the brim with locals. 
Burdock & Co's  concise menu highlights the best of the season - a true nod to modern Pacific Northwest Cuisine. If you're visiting on your next trip to Vancouver, make sure you try the famous buttermilk fried chicken and pickles - adored and talked about by many Vancity residents. 
6. Miku
Known for its delicious and inventive sushi, Miku offers a modern take on traditional dishes you might find at a Japanese restaurant.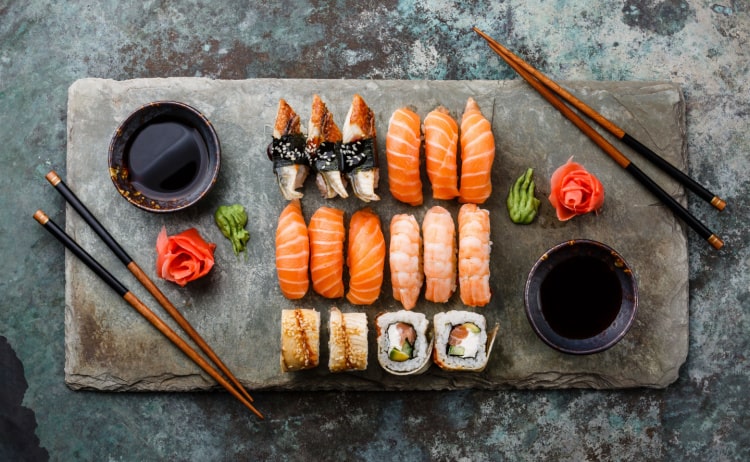 Miku's menu goes beyond traditional sushi and offers a variety of Japanese-inspired dishes with a modern twist. The menu includes a range of appetizers, main courses, and desserts that showcase the chef's creativity and skill. 
This is a must-try spot for Aburi-style sushi - one of Miku's menu highlights - where the sushi is partially flame-seared, resulting in a smoky and melt-in-your-mouth experience.
Not only do they boast some of the best sushi in downtown Vancity, but the use of high-quality, local ingredients also ensures a fresh and flavourful palette. 
What's more, guests often praise Miku's attentive and knowledgeable staff, who provide top-notch service, making the experience even more enjoyable.
So, if you Live Laugh Sushi, or you're trying it for the first time, Miku might be the perfect place to go.
7. Vij's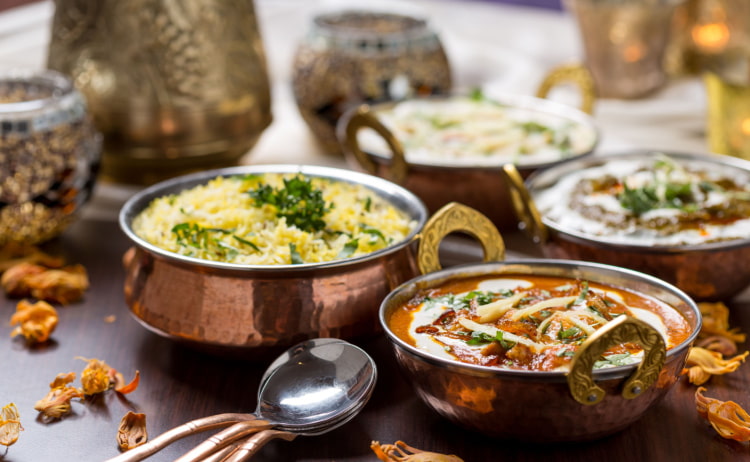 Since its opening in 1994, Vij's has garnered widespread praise for its innovative take on Indian cuisine and has become a must-visit destination for food enthusiasts. 
The restaurant serves contemporary Indian dishes with a unique twist, combining traditional Indian flavours and techniques with local, seasonal ingredients from the Pacific Northwest. The menu features a diverse selection of dishes that showcase the chef's culinary creativity.
This cosy restaurant offers an extensive wine list with carefully curated selections that complement the bold and flavourful Indian dishes. Catering to both meat lovers and vegetarians, they offer an array of vegetarian dishes that are equally delicious and satisfying.
The ambience at Vij's is warm and inviting, creating an intimate and welcoming environment. The restaurant's attentive service and attention to detail create a memorable dining experience.
8. Savio Volpe
Savio Volpe is regarded as one of Vancouver's top Italian-inspired restaurants. It has gained a reputation for its rustic yet contemporary take on Italian cuisine, along with its warm and welcoming ambience.
Focusing on fresh, seasonal ingredients and traditional preparation techniques, the menu at Savio Volpe changes with the seasons to showcase the freshest and finest ingredients available, ensuring a constantly evolving and exciting dining experience. From homemade pasta to wood-fired pizzas, the restaurant offers a diverse selection of dishes that showcase the flavours of Italy.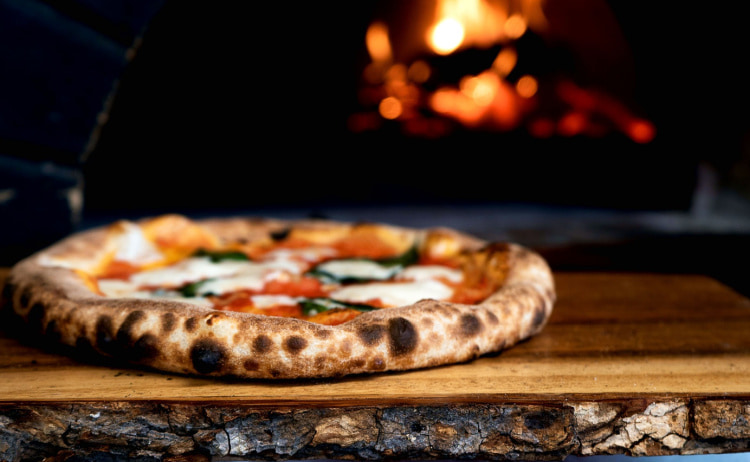 Their bar menu features a well-curated selection of Italian wines, offering a perfect pairing for your meal. The restaurant's cocktail program also features creative concoctions with an Italian twist. The restaurant boasts a wood-fired grill and oven to cook many of its dishes, adding a smoky and flavorful touch.
Savio Volpe's interior exudes a cosy and inviting ambience, with wooden accents, dim lighting, and a communal dining setup that encourages a friendly atmosphere.
9. Phnom Penh
Loved by locals and visitors alike, Phnom Penh is a delicious restaurant championing Cambodian and Vietnamese cuisine. It has been a staple in the city's food scene for many years and continues to draw crowds from all over to try its signature dishes. 
Some noteworthy menu items include butter beef, crispy chicken wings, and the Phnom Penh noodle soup. These dishes have garnered a loyal following and come recommended by regular patrons.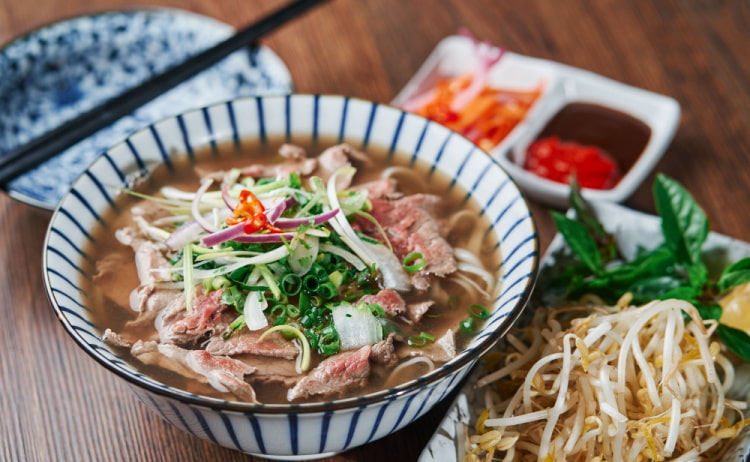 All the dishes are prepared with care and attention to detail, and what keeps customers coming back time after time are the generous portion sizes. Visitors to Phnom Penh can enjoy a lively and bustling ambience and a casual and laid-back dining experience. It's a great spot for a relaxed meal with friends or family.
Due to its popularity, we recommend visiting during off-peak hours or making a reservation beforehand to avoid queuing. You won't regret it!
10. Bao Bei Chinese Brasserie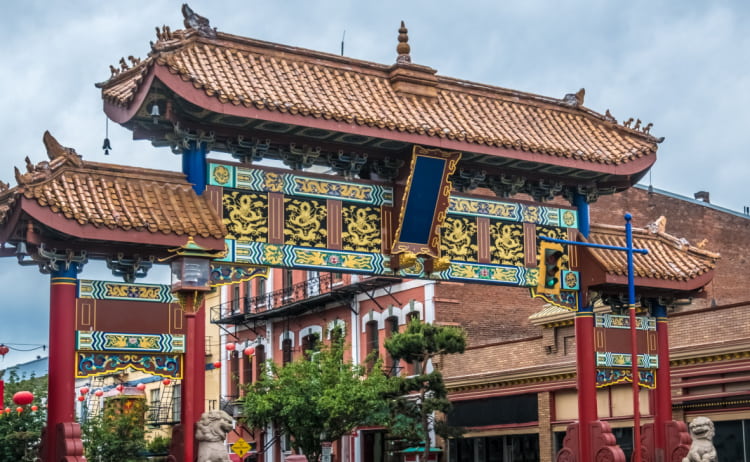 Influenced by food from Taiwan and China, Bao Bei Chinese Brasserie provides casual intimate dining experiences with small plates intended to be shared among friends and family in Vancouver's Chinatown. It has gained popularity for its innovative take on Chinese cuisine and its trendy, hip ambience. 
Bao Bei's menu features a mix of traditional dishes and modern interpretations, making it a favourite spot for locals and tourists.
Some dishes that have received praise in the past include the Shao Bing (Chinese flatbread), Gailan (Chinese broccoli), and the Kaffir Lime Fried Chicken. Bao Bei is also known for its cocktail bar and extensive wine selection, perfect for washing down those delicious Peking and Won Ton flavours with one of your favourite tipples…
11. MARUHACHI RA-MEN
It wouldn't be a list of the best restaurants without the mention of a ramen joint. So finally, we have MARUHACHI RA-MEN, a staple in the broth game of British Columbia. Some patrons even refer to it as the pioneer of creamy chicken broth!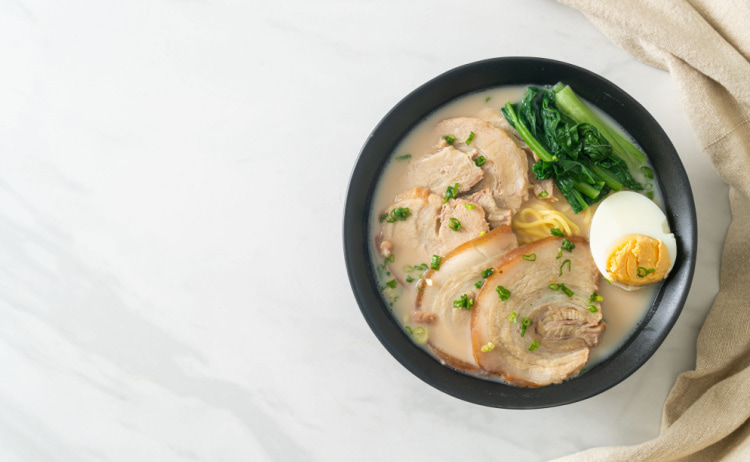 They take a different approach with their ramen, using a creamy chicken broth over a traditional pork or beef broth. The end result is an equally creamy but arguably lighter bowl, cooked perfectly. Just take a moment to peruse the reviews on TripAdvisor and see what diners are raving about.
Fat noodles, light creamy broth, generous portions, bustling atmosphere all topped off with excellent service - this is one you don't want to miss on your next trip to Vancouver.
Eat and Drink Luxuriously With Spin Genie
These are just a handful of some of the best restaurants in Vancouver, Canada. Each establishment has its own character, charm and quirk, so be sure to explore the lot and find the perfect experience for your next trip to British Columbia.
And sure, you could visit one of these iconic restaurants in Vancity, but why stop there? Go try them all! Take a Spin on the best online slots in Ontario or discover the best online casino in Ontario for a chance at winning big.
But don't stop there - take a look at some of the other luxury lifestyle blogs we have to offer:
FAQs
What is the Best Chinese Restaurant in Vancouver?
If you're visiting Vancouver, then dim sum and Chinese food is a must! This is because many Cantonese people migrated to Vancouver, and, as a result, the city is filled with super delicious foods. Some of the most notable Chinese restaurants are:
Dynasty Seafood Restaurant:

Offers a wide range of Chinese dishes, including seafood specialities.

Sun Sui Wah Seafood Restaurant:

Famous for its delicious seafood dishes and dim sum.

Dinesty Dumpling House:

Renowned for authentic dumplings and Northern Chinese cuisine.

Bao Bei Chinese Brasserie:

A trendy spot offering a modern twist on classic Chinese dishes.

Peaceful Restaurant:

Northern Chinese cuisine is known for its hand-pulled noodles and dumplings.

Lin Chinese Cuisine & Tea House:

Known for its Szechuan cuisine, sticky rice and flavorful dishes.
Each of these restaurants has its unique charm and culinary offerings, bound to leave you licking your lips. If you're a fan of Chinese cuisine, dining at these restaurants can be a delightful experience, as they offer a wide range of delicious dishes from various regions of China.
What is the Best Restaurant for Seafood in Vancouver?
If you're in Vancouver, you won't want to miss out on West Coast seafood. Some of these restaurants in Vancouver offer fresh daily seafood.
Blue Water Cafe + Raw Bar:

Highly regarded for its extensive selection of seafood, particularly fresh oysters, sushi, and other raw bar items.

Coast Restaurant:

Offers a wide range of seafood dishes, from classic to contemporary preparations, with a focus on sustainability.

Joe Fortes Seafood & Chop House:

Known for its seafood, oysters, and steak dishes, with a historic and elegant ambience.

Ancora Waterfront Dining and Patio:

Offers a mix of Peruvian and Japanese-inspired seafood dishes and stunning waterfront views.

The Fish Counter:

A more casual option, this seafood shop and eatery is praised for its sustainably sourced seafood and fish & chips. Keep your eyes peeled for the seafood tower.

Fanny Bay Oyster Bar:

This place is known for its fresh oyster selection and other seafood offerings if you're a fan of oysters.
Whether you're a fan of fresh oysters, sushi, sustainable seafood, or a mix of Peruvian and Japanese-inspired dishes, you'll likely find something to feast on in Vancouver - and, whilst you're there, be sure to check out the infamous seafood tower at The Fish Counter.
What is the Best French Restaurant in Vancouver?
If you're in British Columbia, it should be a right of passage to visit one of the many French restaurants showcasing classic French techniques and dishes such as foie gras, duck breast, coq au vin and traditional French-Canadian comfort food. Here are a few options available:
Le Crocodile:

A classic and upscale French restaurant with a long-standing reputation for its refined dishes and elegant ambience.

L'Abattoir:

While not exclusively French, L'Abattoir offers a modern and innovative take on French-inspired dishes with a focus on locally sourced ingredients.

Au Comptoir:

This charming bistro offers a traditional French menu featuring classic dishes like croque-monsieur, coq au vin, and more.

St. Lawrence:

A delightful French-Canadian restaurant that showcases Quebecois-inspired dishes and a warm, inviting atmosphere.

Bistro Pastis:

A cosy spot with a focus on traditional French cuisine, including favourites like escargot and boeuf bourguignon.
From classic and refined good food to modern and innovative takes on French-inspired dishes, Vancouver's French restaurant scene offers a delightful array of options for food enthusiasts.
What is the Best Italian Restaurant in Vancouver?
Oh, Little Italy. No matter what country you set foot in, you're bound to find an Italian restaurant that has encapsulated and redefined what Italian cooking is. And there's no shortage of ristorantés serving up pasta, pizza and tiramisu in Vancouver.
Ask for Luigi:

A cosy, intimate restaurant serving homemade pasta and Italian-inspired dishes.

CinCin Ristorante + Bar:

Offers a mix of contemporary and traditional Italian cuisine with a focus on wood-fired dishes.

Cioppino's Mediterranean Grill & Enoteca:

Known for its fresh seafood and Italian-inspired Mediterranean dishes.

Savio Volpe:

A trendy spot with a warm atmosphere, serving Italian-inspired dishes using locally sourced ingredients.

Nook:

A casual and family-friendly restaurant offering classic Italian comfort food, including pizza and pasta.

La Quercia:

Known for its elegant and modern Italian cuisine, focusing on fresh, seasonal ingredients.
From cosy and intimate spaces serving homemade pasta to trendy spots with a contemporary twist on Italian-inspired dishes, Vancouver's Italian restaurant scene has much to offer for food enthusiasts.
---
Discover Spin Genie
Your Magical Online Casino Destination
Spin Genie is a regulated online casino and the destination of choice for the most entertaining online slots, nostalgic game shows and live table games.