During the 70's to the 90's the TV gameshow was king, with Saturday night prime-time shows such as The Price is Right or The Generation Game having us firmly planted on our sofas shouting at the TV. While less popular in the following decades the gameshow has been having a resurgence of late in the form of live casino game shows. These innovations allow players to feel at the heart of some of the most iconic shows without leaving the comfort of their own homes, and there are plenty of exciting innovations being made year after year, designed to keep players on the edge of their seats. In today's article, we'll be taking a closer look at the live casino game show, providing you with a comprehensive guide on how to get started.
---
*Terms and conditions apply.*
---
What are Live Game Shows? 
Live game shows fuse live casino gameplay with classic TV game show elements such as a live host, prize wheels, and more. In live game shows players get to interact with the live dealer and other players using a chat feature. Essentially, they are interactive shows where participants engage in activities, challenges, or competitions to win prizes, often with live spectators. Live game shows are one of the newest innovations in the online casino world, with Evolution Live having paved the way with the first live gameshow called Dreamcatcher back in 2017.
How to Play Live Casino Game Shows
It is easier than it would seem to play live dealer gameshows. The first thing you need to do is choose an online casino that has a live dealer section on their site; here at SpinGenie, we have a dedicated section of our site for our live dealer games. 
You may either watch a YouTube video of the gameplay or conduct some research and read a few game reviews to get a sense of what a game is about before you play. However, most live casino game shows allow players to spectate and watch the gameplay unfold; after all, what is a gameshow without a 'live studio audience'? Spectating is not only entertaining, but it allows you to learn how the game is played before making your first wager. This is a plus because one of the downsides of live casino game shows is that because they are live, gaming in free play or demo play mode isn't possible.
When you're happy with the game you've selected you'll need to add funds to your account and then make a wager. Most live gameshows have a generous betting period overseen by the live dealer, so you won't feel rushed when making your decision. Also, you don't have to wager on every round and can sit out a round or two to watch proceedings if you want a slower pace.
As mentioned, the live dealer is key to the live casino game show experience. This host will be an expert on the game in question and will be able to answer any questions you have and engage with you via the live chat feature for a much more immersive experience.
How do Live Casino Game Shows Work?
How live casino game shows work really depends upon the game in question. You'll find that many of the most well-known casino gameshows revolve around a large prize wheel, but game developers are always experimenting with new and innovative formulas, meaning the next big trend could be right around the corner. However, this doesn't mean that there aren't a few factors which all live casino gameshows have in common.
Essentially, the aim of the game is to correctly guess the outcome of whatever the wheel, dice, gameboard, etc will achieve. Unless specifically stated, all live online casino gameshows' results are decided using RNG (or random number generator) which ensures that the results achieved are completely random and fair. As we've alluded to, the gameplay is presided over by an expert live host, who will often be styled to match the studio or theme of the game in question. 
Live casino game shows are live-streamed in real-time, typically in HD quality (with players having the option to adjust the stream quality to suit their devices). When you join a live casino lobby you'll be playing amongst lots of other like-minded players and can interact using the live chat function. The majority of live game shows are hosted in English, but many games have customisable user interfaces (UI's) which can be configured to display in many languages. 
Live casino gameshows offer multiple betting options and many games will allow you to make several main bets and side bets at once. Of course, the standout, and most commonly differentiating feature between live casino game shows is the bonus rounds they offer. Some are completely unique to the game while others are inspired by popular games seen in classic TV game shows. 
Type of Game Show Games: Prizes Wheels, Board Games, and More
While, as mentioned, the majority of live gameshows are centered around a large prize wheel a la The Wheel of Fortune, or the final game of the Price is Right, there are many other variants of this vibrant live casino genre. For example, there are game shows inspired by board games like Monopoly, and those directly inspired by popular TV gameshows such as Deal or No Deal. Some live game shows will take their inspiration from existing casino games like roulette, and more recently we've seen many gameshows which have been inspired by popular video slots such as the Sweet Bonanza Candyland gameshow. As you can see, there's a lot going on in this genre, and developers are only looking to experiment further with future releases.
The Best Live Casino Game Shows
While developers like Playtech and Pragmatic Play are becoming well-known within the live casino game show genre, it is developer Evolution that wears the crown of pioneer. Responsible for creating arguably the first live game show called Dream Catcher back in 2017, Evolution has since created game after game, almost all with impressive success. Listed below are some of the top live casino game shows currently loved by players:
Dream Catcher
Dream Catcher was Evolutions' first live game show release and for many is the first and defining example of games from this genre. Proceedings revolve around a supersized prize wheel with players needing to correctly guess the segment on which the wheel will stop. There are multipliers included in gameplay to enhance payout.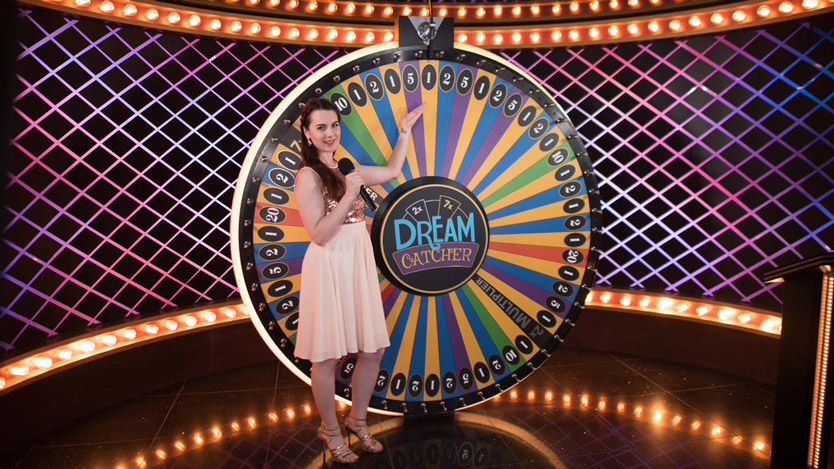 Monopoly Live
Evolution worked directly in partnership with Hasbro to create the Monopoly Live game show. The aim of the game is the same as Dream Catcher, but unlike the aforementioned game, there are multiple bonus rounds and features such as Chance and a 3D bonus game.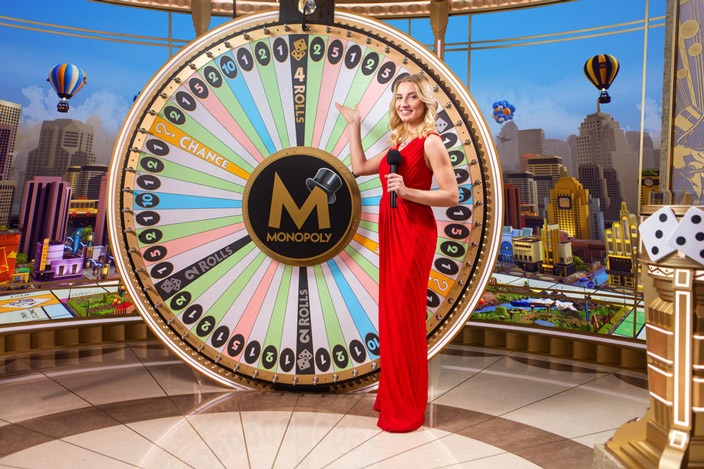 Deal or No Deal
Deal or No Deal is another game from Evolution that is based on the iconic TV game show Deal or No Deal.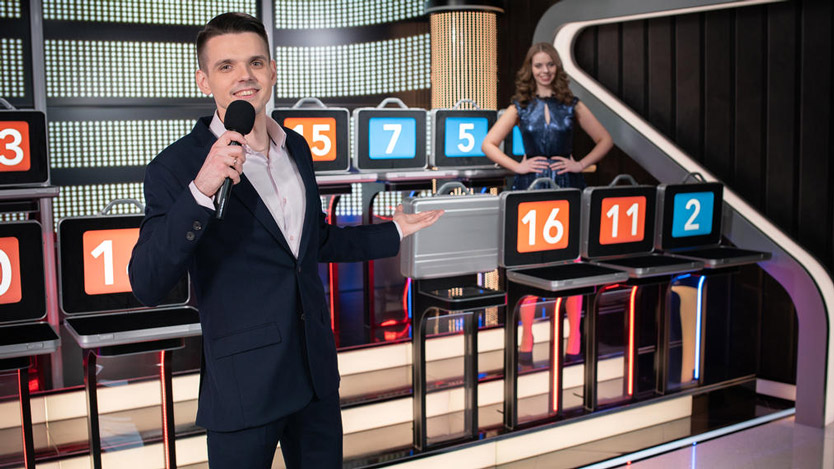 Mega Ball
Mega Ball, a more experimental title from Evolution, was one of the first bingo-inspired live game shows created with a bingo machine taking centre stage instead of a prize wheel.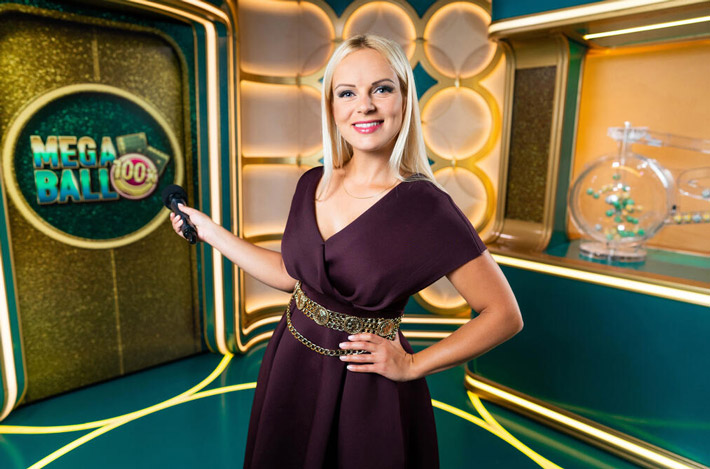 Crazy Time
Crazy Time is probably Evolution's most popular live game show release. A variation on the classic Dream Catcher formula, Crazy Time includes bonus rounds like Cash Hunt, Pachinko, Coin Hunt, and Crazy Time. More recently, Evolution released a spiritual successor to this game called Funky Time.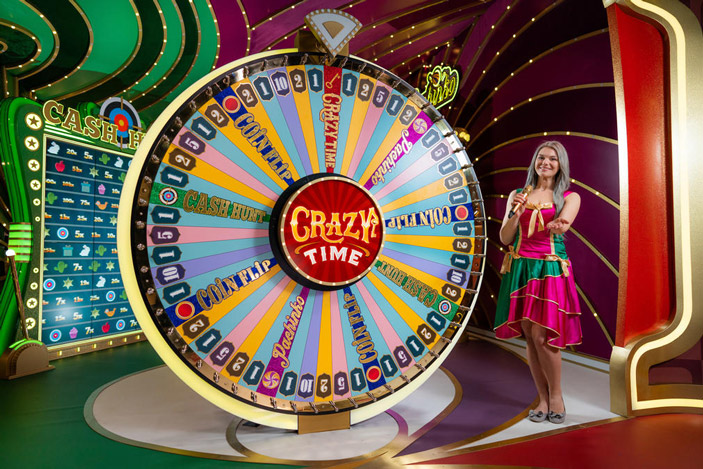 Lightning Roulette
With added bonus features like Lightning multipliers and a flashy purpose-built studio, Evolution's Lightning Roulette game features all the razzle-dazzle of a live game show but is played like a classic live dealer casino game of roulette making this the perfect halfway house between a full-blown live gameshow and a classic live casino table game.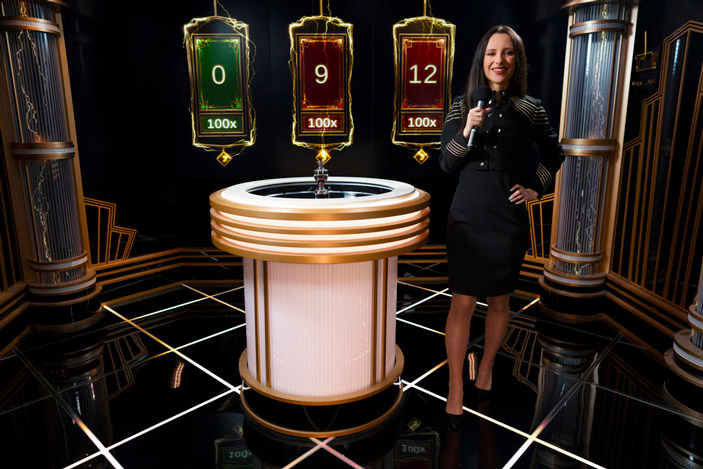 Evolution Game Shows
Evolution has been the pioneer of live game shows since its first release in 2017. Well-known for both their high production quality and their innovations regarding gameplay formula, theme, and presentation, as of today Evolution certainly dominates the live casino game market. Best known for their live casino games like Dream Catcher, Funky Time, and Crazy Time, Evolution also has a popular 'Lightning' table game series which adds multipliers to traditional casino table games like Roulette and Baccarat. 
Pragmatic Play Game Shows
Pragmatic Play is probably known as a leading slots developer, but it is rapidly becoming Evolution's main contender in the online casino game market. They are particularly well-known for transforming their most popular slots into live casino games, such as releases like Sweet Bonanza Candyland. Alongside this Pragmatic Play has also released several live casino table games like Mega Roulette. 
Playing Live Casino Game Shows at Spin Genie!
Live casino game shows tend to have their own dedicated subsection within the live casino game category of online casinos. Live casino games are usually beginner-friendly for new players and often have low bet requirements starting around 10p. However, more experienced players with bigger budgets can also wager up to £5000 per round (depending on the game in question). 
Overall, live casino gameshows allow players to feel like a part of an iconic TV gameshow all from the comfort of their own home (or on the go if they so choose). All the action is streamed in HD quality from purpose-built studios designed to immerse players in the fun.
At Spin Genie you can find a huge range of the best-loved live casino gameshows from developers like Evolution and Pragmatic Play. Sign up and play today to discover more. Best of luck and always gamble responsibly.