Wondering how Ontario gamblers are playing online? Here at Spin Genie, we've conducted a survey to see how Ontarians have been playing online since the launch of the legal internet gambling market last year.
Has Online Gambling Grown Since Legalization?
On April 4, 2022 Ontario officially launched the legal and regulated iGaming internet gambling market. Since then, more Ontarians have been signing up for online gambling sites as an alternative form of fun and entertainment. 
Two-in-five (43%) online players have been gambling online for less than a year, and one-in-four (24%) joined just in the past six months, according to a new survey commissioned by Spin Genie.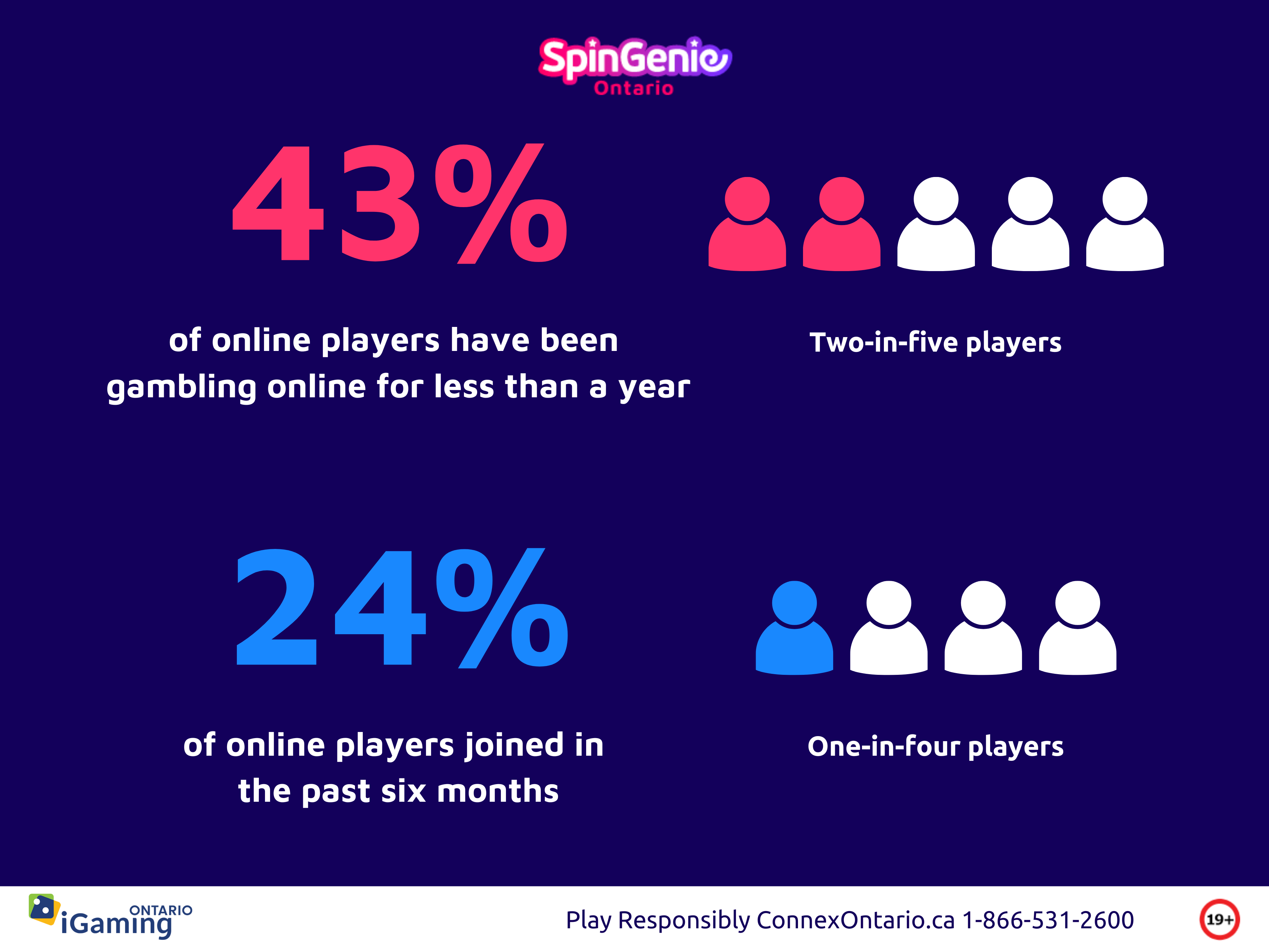 The increase in online gamblers in Ontario over the last year suggests the expanded regulation and increased visibility of legal gambling through advertisements has attracted new players to the market. 
We asked online players which features were most important and thankfully, Spin Genie delivers with our incentives and massive 1,300+ game selection. Here's what Ontarians said was most important to them:
Most Important Features For Online players
Regardless of which websites they currently use, online players are most likely to cite initial deposit incentives and rewards/bonuses based on amount on game play as crucial motivations for joining.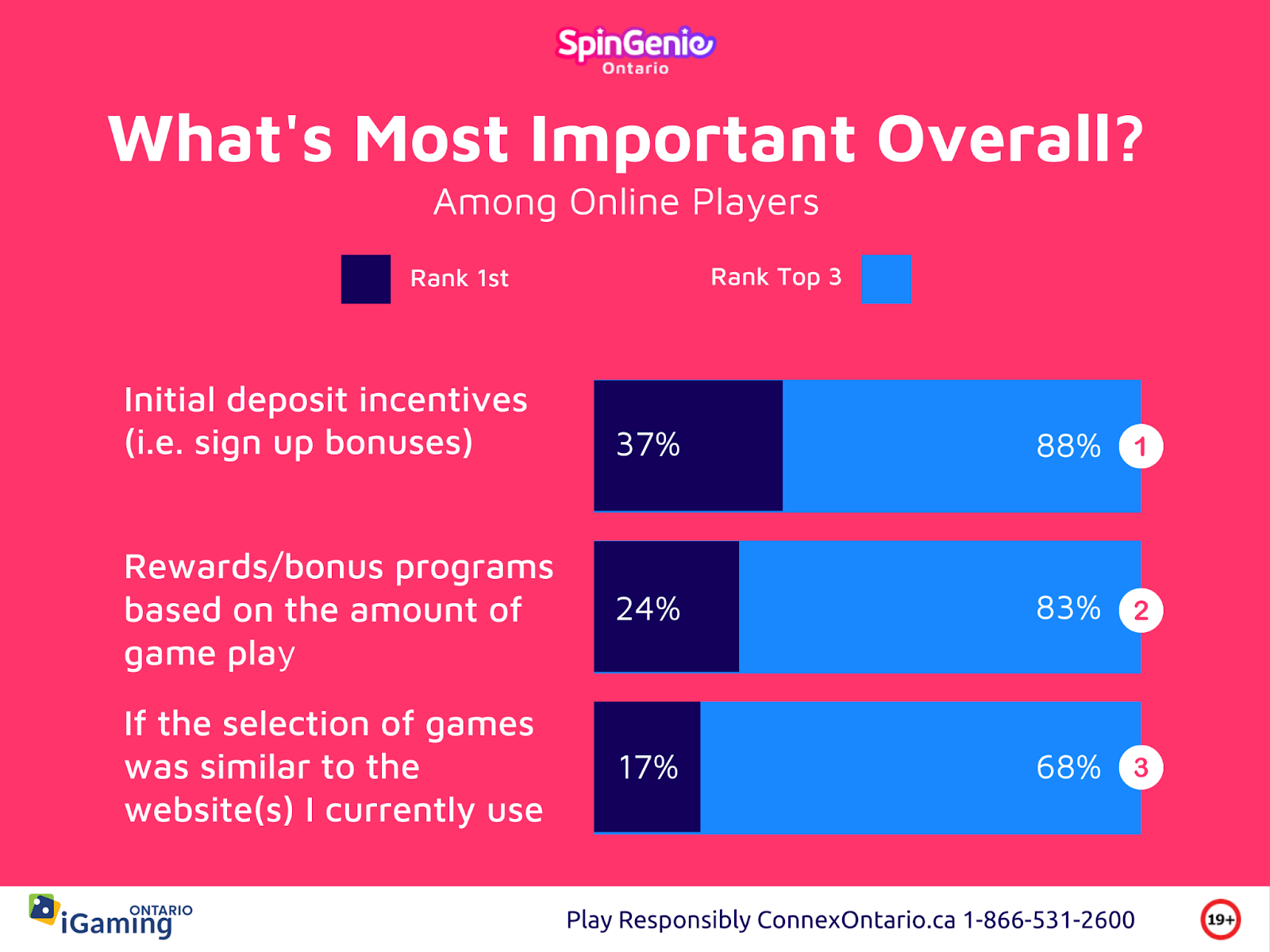 Most Popular Games Ontarians Like To Play For Money
Of participants included in the survey 38% have played online games for real money in the past year, 11% have only played free games, and 51% have not played anything. So how do the people who like to gamble play the most?
Lottery draw games and online raffle tickets top the list, with online slot games coming in 4th place. Luckily, Spin Genie offers over 1,300 games including fan favourite slot games like Book of Dead, Sweet Bonanza, and Starbust.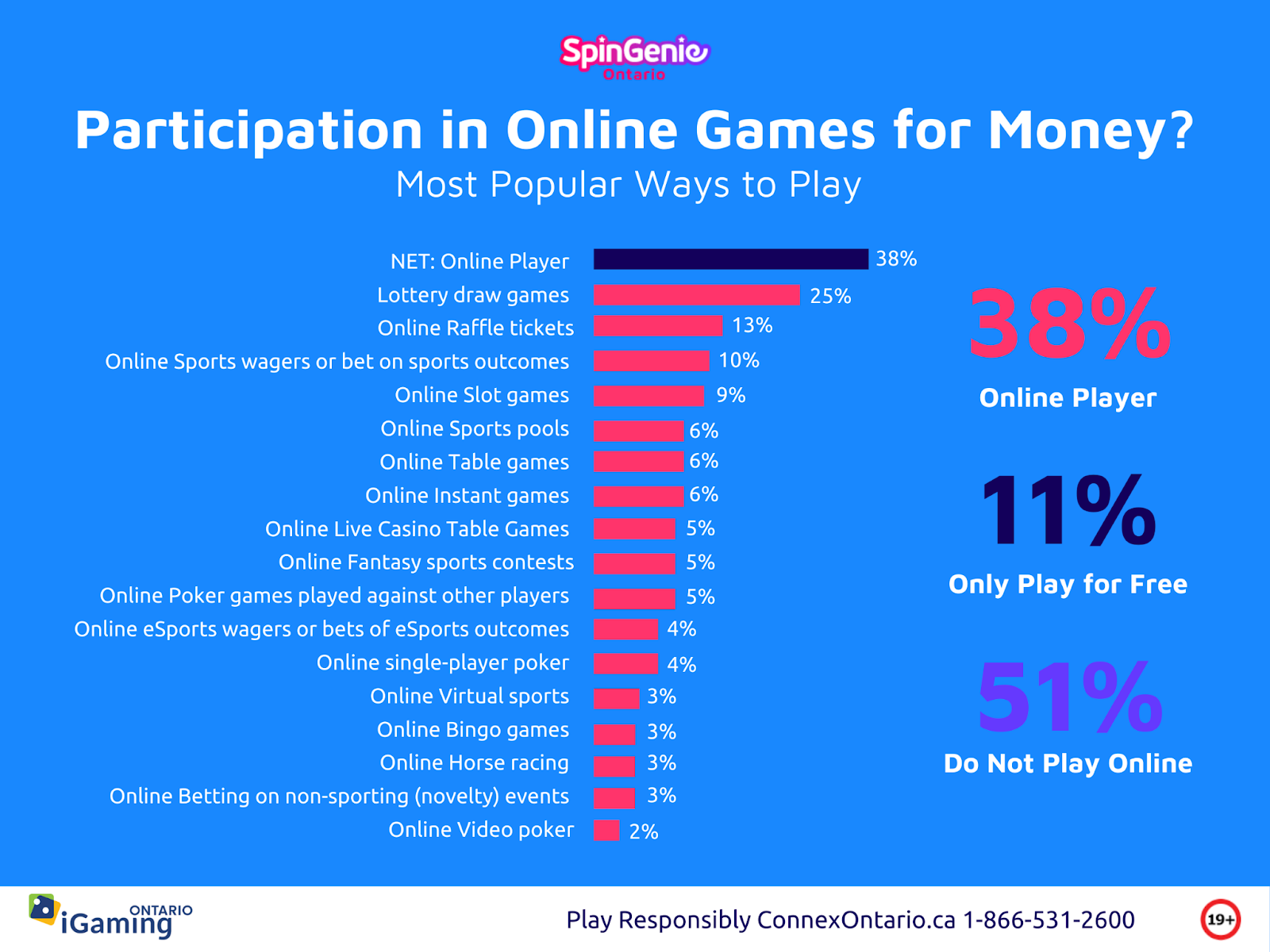 How Often Do Ontarians Play For Money?
According to the survey, typically online players who only have one or two different accounts make a deposit once every couple of months, whereas those with 3+ accounts tend to deposit on a near-monthly basis. Click here to get 108 free spins on your first deposit at Spin Genie.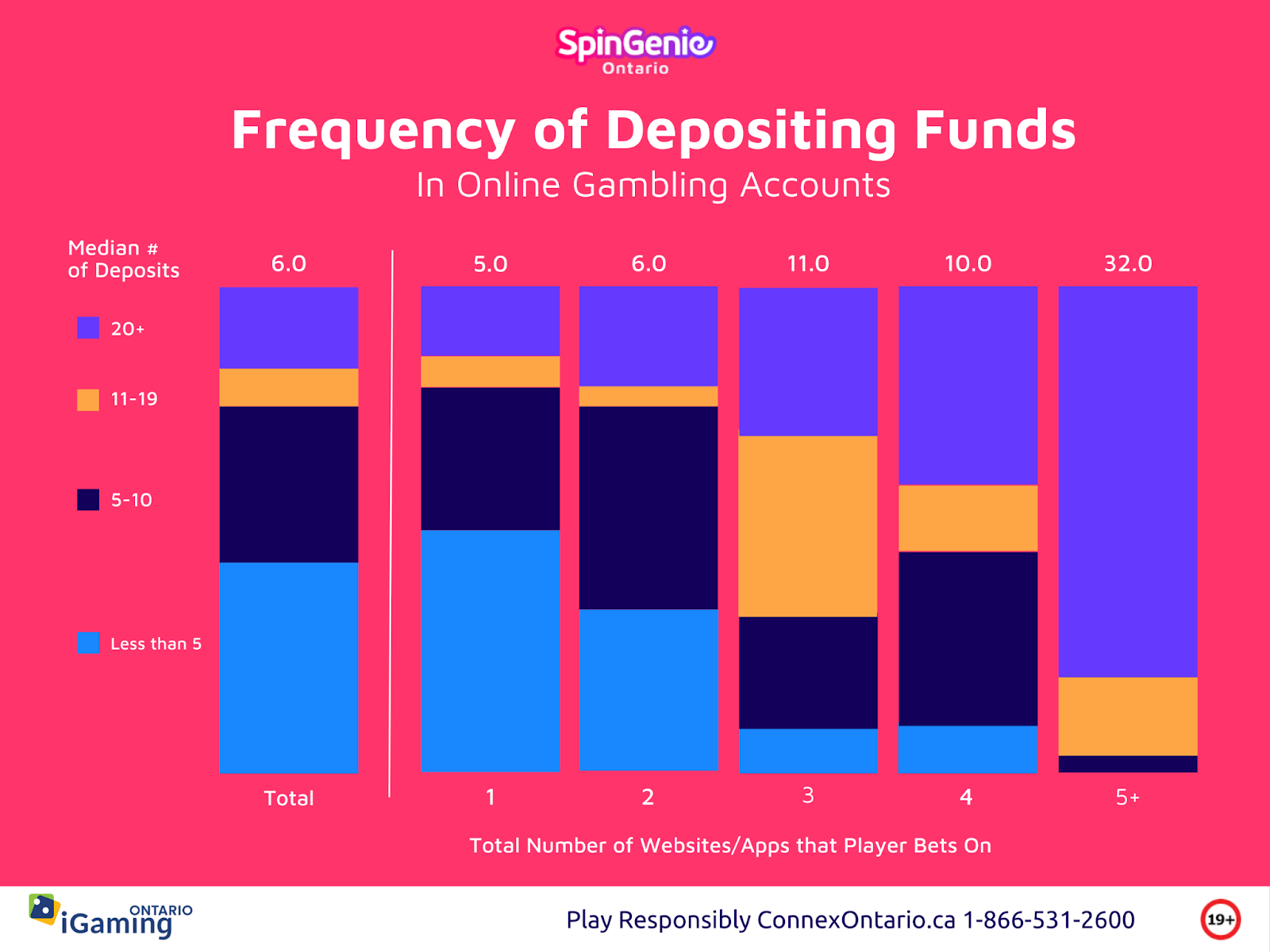 About Ontario Online Gambling Sentiments Survey
These are the findings of a study conducted by regulated online casino Spin Genie among Ontario adults (19+) from February 27 - March 3, 2023 to understand the landscape of online gambling in the province, including which websites/apps players use and public perceptions of the online gaming market. 
Survey participants consisted of 1,501 Ontario adults (19+) who are members of the online Angus Reid Forum, balanced and weighted on age, gender, region and education. For comparison purposes only, a sample of this size would yield a margin of error of +/- 2.5 percentage points at a 95% confidence level.
About Angus Reid Forum
The Angus Reid Forum is Canada's most well-known and trusted online public opinion community consisting of engaged residents across the country who answer surveys on topical issues that matter to all Canadians.
---
Discover Spin Genie
Your Magical Online Casino Destination
Spin Genie is a regulated online casino and the destination of choice for the most entertaining online slots, nostalgic game shows and live table games.