Fantasy slot games are a popular slot genre because the concept of fantasy offers limitless potential for witches, wizards, creatures, new worlds, and more. Combine this for fantasy extra slot games with bonus spins and many slot players are certainly intrigued. Join us as we explore three top fantasy extra slots with bonus games; namely extra spins, that you can play right here at Spin Genie. Keep on reading to find out more.
---
*Terms and conditions apply.*
---
How Can Extra Spins in Fantasy Slot Games Enhance Your Winning Potential? (Are Extra Spins a Bonus For All of Fun?)
Everyone loves getting something for extra, and extra spins offered as bonuses within casino games are certainly one of the most popular additional features out there, in fact, unless the slot is retro-inspired, it's very odd for a new-release slot game not to offer some form of extra spins within their gameplay. 
For those not in the know, extra spins are extra spins of the reels that players can win when playing the base game of a slot. Most commonly these are awarded by landing three or more scatter symbols on the reels in any position within a single spin. Extra spins bonus rounds often come with exciting added features like modified wilds and multipliers. In some slots, extra spins can be retriggered during the extra spins themselves. When we combine all these factors, extra spins can enhance a players winning potential because, as they're extra, (once triggered by paying wagers of course), everything you win is extra gratis, until the feature ends. 
It's worth noting that within the casino sector the term 'extra spins' can also be used for promotions such as welcome bonuses, but this is not the focus of today's content. 
Planet Fortune
Playable on all platforms for 20p per spin, the Play 'N Go slot machine Planet Fortune has 40 paylines and 5 reels. It is set in a retro-futuristic environment and features symbols that stack up to four high. In the Magnetic Mayhem feature, two or three reels will cling together, with the two attached reels showing typical symbols that are 2 by 2 in size. You will see standard symbols on the reels that are 3/3 the size when you get three reels stuck together.
The Robot Revolution Extra Spin feature is the main draw. During this bonus, you'll earn 10 extra spins with sticky walking wilds that will move one reel to the left as you play until they walk off the reels. On each extra spin, this can result in prizes of up to 2,500 times your wager.
Visually futuristic yet vintage, Planet Fortune takes place in a made-up universe where you travel with Astro-Adam and Extragalactic-Eve in search of uncharted territory. The playing cards A, K, Q, J, and 10 are among the symbols, along with futuristic ones like crystals and jewels. The primary characters, Astro-Adam and Extragalactic-Eve, can be seen on the reels.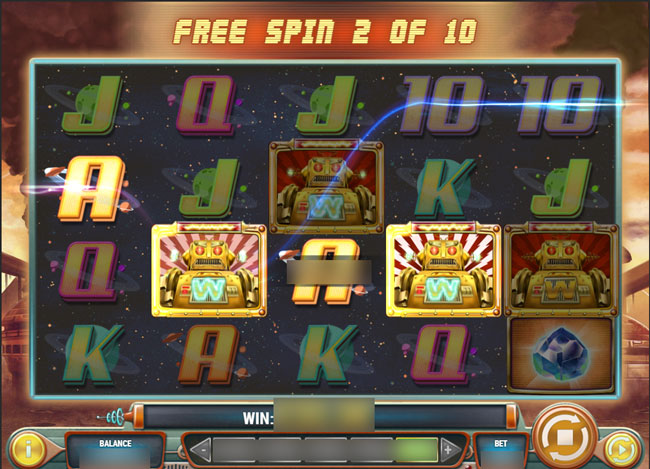 Sweet Alchemy
Play 'N Go's Sweet Alchemy grid slot is available on all smartphones for 10p per spin. You create wins with clusters of symbols when you have cascading wins. Every victory increases the Sugar Rush Metre, which fills the grid with regular wilds, striped wilds and dotted wilds. Consecutive victories also trigger the Mix the Elixir Extra Round feature, where you can use up to 7 Candy Spells (spins) to benefit from shuffles, up to 12 wilds, and symbol destructions to construct winning combinations on a 9x9 grid.
In the Elixir of Power Bonus feature, where you make selects to win cash prizes or multipliers up to 10x from your extra spins, you also collect symbols to advance through levels that are helpful. When you reach particular stages in the Map feature, you will win 15% of your base game activity. Highly explosive and advised if you enjoy Candy Crush!
Visually, delicious Alchemy has a delicious theme with a magical twist; similar to the well-known Candy Crush game, it features pastilles, nuts, hearts, and stars along with cubes, beans, cones, and doughnuts as symbols. The latter is the most valued symbol, paying you 30 times your bet if you line up eight or more of them together in a row.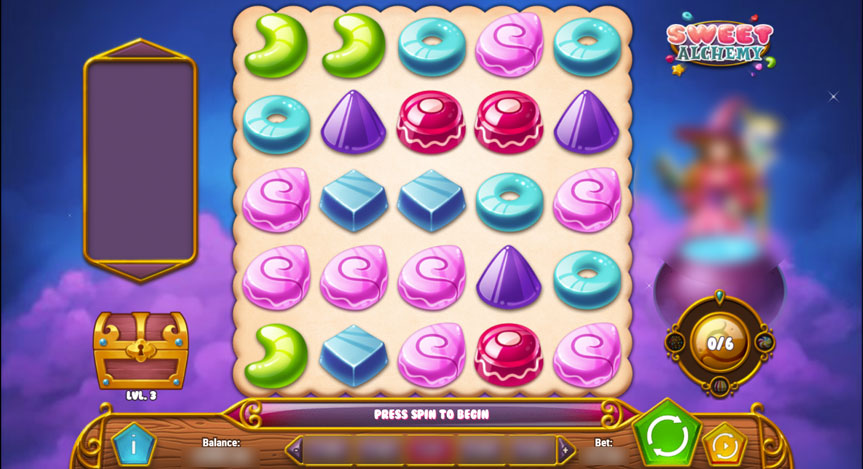 Energoonz
Energoonz is a GVG game that can be spun for 20p on a 5x5 grid. This cascading engine game has an extraterrestrial theme and awards fresh symbols after a win so you may keep winning. With each win, the multiplier rises up to 10x! Additionally, you'll be eligible for a bonus of 1,000 times your stake if you remove every symbol from the grid. You will play the Bonus feature, where you can win up to 20 extra spins with a multiplier of up to 5x on a non-cascading grid if you see the word BONUS.
Energoonz includes the traditional gaming feature of extra spins despite being a distinctive and avant-garde slot machine. You can acquire additional spins for more winning opportunities throughout the bonus rounds. There are ten distinct species in addition to a vibrant energy container that, if five of them appear anywhere on the reels, can grant up to 20 additional free spins.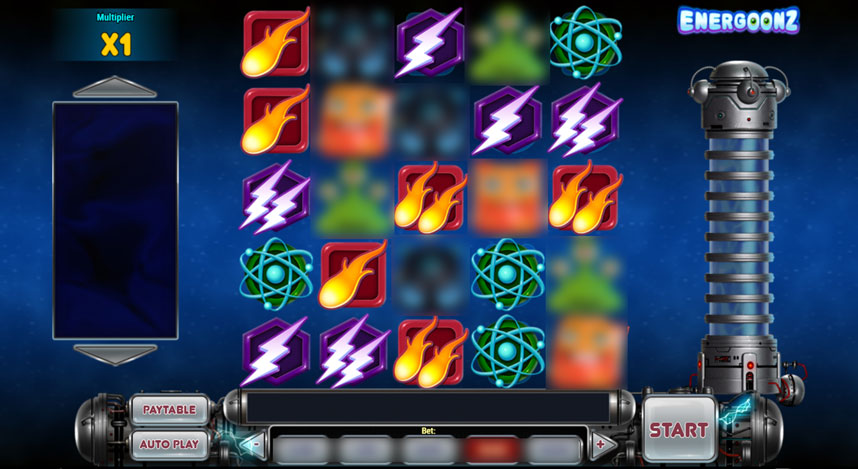 Start Your Fantasy Slot Adventure at Spin Genie Today!
If you'd like to play one or more of the fantasy slot games on our list, or, take an adventurous route and discover some fantasy titles for yourself, then sign up and play today at Spin Genie. We hope you have fun, and of course, always gamble responsibly.