Many of us can only dream of splashing the cash and being handed the keys to one of the world's fastest and most luxurious cars, but how much would it cost?
It can vary a lot between countries and often depends on the customization, upgrades and special requests from buyers, and the taxes and registration fees on top of that too. So how much would it cost if we look at the manufacturer's suggested retail price for the standard model, without all the bells and whistles?
We at Spin Genie, the best online casino in Ontario, found out by looking into how much a brand-new Audi R8 Quattro, one of the world's most popular supercars, costs in 20 countries around the world.
The countries with the most expensive supercars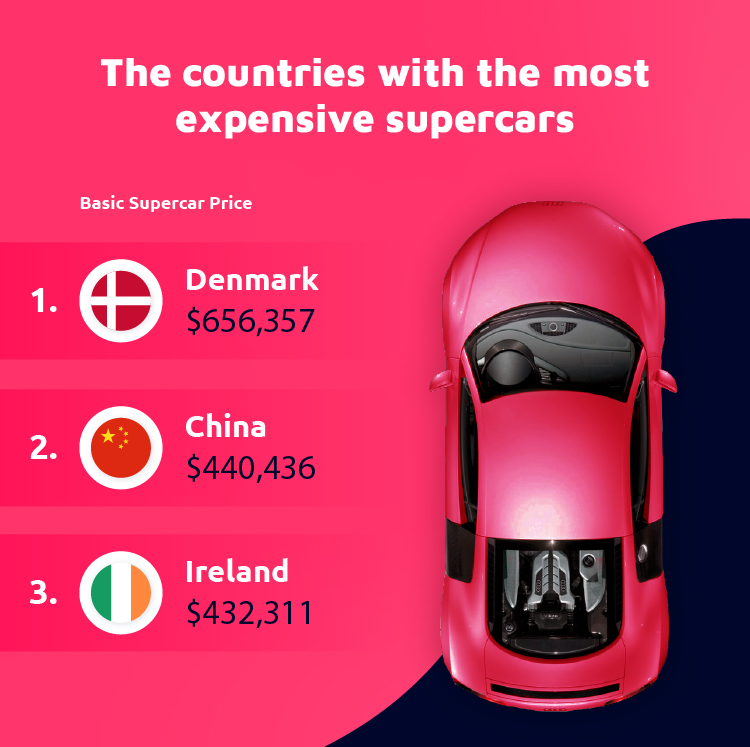 1. Denmark                    $656,357
Taking the top spot is the Scandinavian nation Denmark, with a brand new Audi R8 setting citizens back an eye-watering $656,000. Denmark is notorious for its high vehicle registration costs which often total up to 150% of the car's value, resulting in extortionate prices for fans of top-of-the-range supercars.
2.
China                          $440,436
Up next is China. Thanks to high import duty and heavy taxes on cars with an engine capacity higher than four litres an Audi R8 will set you back over $440,000 in China. Automakers also charge a "China premium", charging higher prices in the country as they know buyers there are more eager to spend their money on an exclusive supercar. 
3.
Ireland                        $432,311
Ireland takes third place, which is no surprise as even modest car models can cost up to 50% more than the European average, despite having a base price similar to the rest of Europe. This is thanks to astronomical registration fees and taxes imposed by the Irish government.
The countries with the most affordable supercars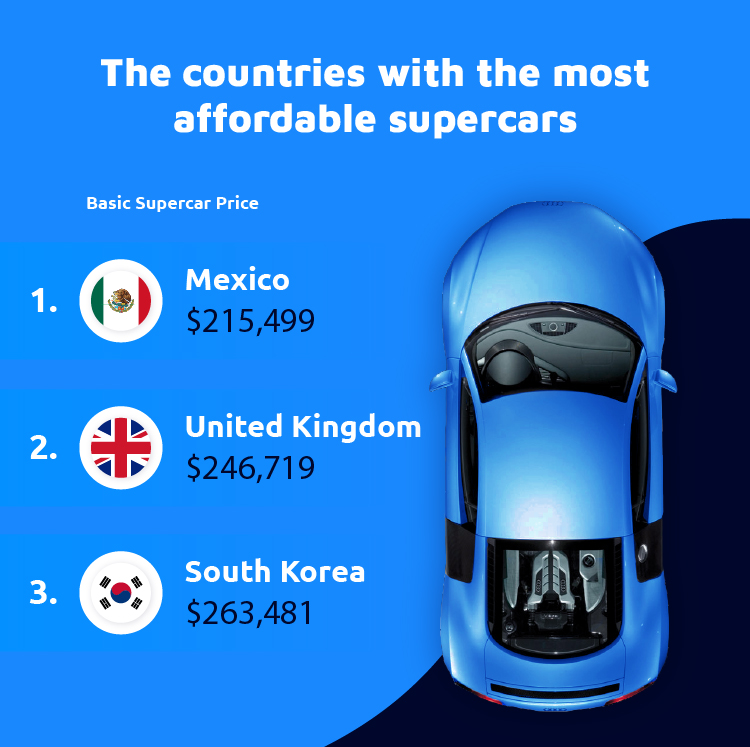 1. Mexico                        $215,499
In pole position is Mexico, with a brand-new Audi R8 costing just $215,499. The Latin American nation currently has a comparatively low cost of living and is home to the only Audi manufacturing plant in North America, making luxury cars more affordable and more widely available across the country. 
2.
United Kingdom        $246,719
Taking second place is The UK, which has a relatively low price thanks to its huge and ever-expanding market for luxury vehicles, with more than 18,000 new supercars registered in 2021 alone. An Audi R8 will set UK residents back just under $250,000.  
3.
South Korea              $263,481
Up next is South Korea with an Audi R8 costing citizens over $263,000. Over the last few years, demand for foreign supercars has skyrocketed in South Korea, opening up a market usually dominated by domestic automakers. A lot of these supercars are registered as corporate cars, with lower tax rates contributing to cheaper prices.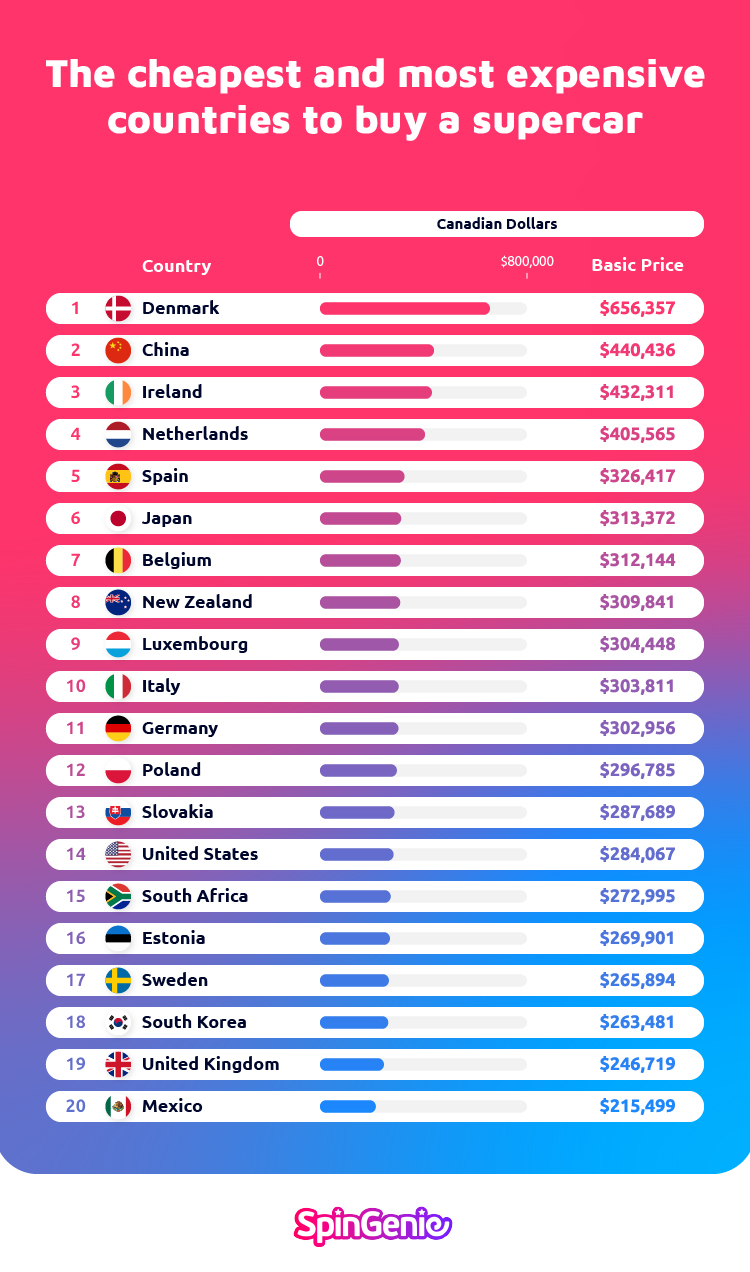 Methodology
We took the basic price for a new Audi R8 Quattro, one of the world's most popular supercars for which price data was readily available. Supercars from more exclusive manufacturers aren't as widely sold around the world and prices are usually tailored to customer requirements, limiting comparisons.
Prices were taken directly from the Audi website in each country that the vehicle is available to buy in, excluding countries where the basic price was not immediately available via the site.